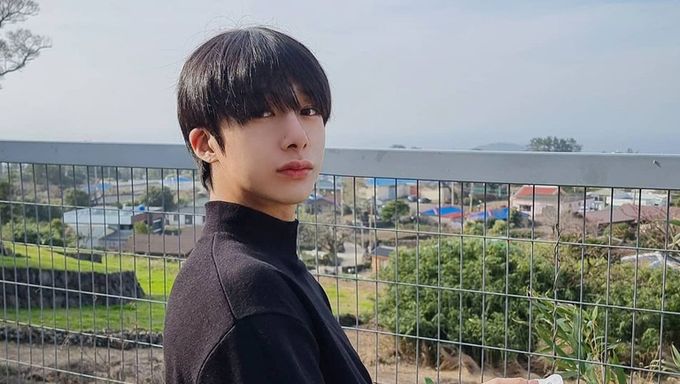 Welcome to the sixth article of Kpopmap's series introducing the must-follow idols posting boyfriend material pictures.
VICTON's ByungChan, SF9's Yoo TaeYang, ATEEZ's SeongHwa, NCT's DoYoung, and THE BOYZ's Q were previously covered on the series. Readers wanted to see MONSTA X's HyungWon in our following article (poll), so here it is!
MONSTA X's HyungWon is one of the most thought-about idols for boyfriend material pictures with his model figure and pictures with clean and fashionable aesthetics. HyungWon posts photos on the group's Twitter and on his personal Instagram (opened last March).
Fans often jokingly ask him to put his handsome pictures private because they want to keep them just for themself. HyungWon has yet to receive the blue tick (Instagram verification) despite having over 740k followers (data of Aug. 13). This talk is so popular among fans that one MONBEBE gave him the blue tick at a fansign. Hopefully, he will receive it soon.
Overall, HyungWon's pictures have soft vibes. It mainly comes from the pictures' lighting, colors, poses, and of course, HyungWon! He looks cute in the pictures.
He might be tall but he sometimes looks tiny in his pictures giving fans adorable pictures.
But that is not all, HyungWon's photos give neat vibes. HyungWon likes to wear black clothes (yes, it is not the same top) and it gives his pictures a clean look.
Even if black tops & jeans fashion is one of his favorites, the idol also has other amazing outfits in his dressing room. He dresses with style and poses with experience so his pictures look like they are out of a fashion magazine. He should receive more ad offers for his Instagram because he makes us want to buy his outfits.
His model body ratio makes his pictures stand out even more.
Continuing on HyungWon's fashionable pictures, he looks good with accessories, including a beret, necktie, and glasses.
His boyfriend material pictures are outstanding because he posts photos you would like to take for your boyfriend on a date.
Just like these date-like pictures, he shares daily life pictures without makeup when he is eating or at the cafe. He is not posing for the photographs and that make them look even more real and natural.
When it comes to selfies, he likes close-ups (feat. looking good in all hairstyles).
HyungWon is indeed talented in posing for pictures and every picture becomes a pictorial.
To close this article, we have to mention his beautiful trip pictures. They are one of his bests.
MONSTA X's latest comeback was with the album "One Of A Kind" and title track 'GAMBLER'. They recently released 'KISS OR DEATH' on Universe Music. HyungWon has participated in the Pepsi collaboration song 'Summer Taste'.
If you are new to HyungWon, you can check his 'GAMBLER' fancam here. HyungWon is part of the YouTube fun content "INSSA OPPA" (season 5) (check it here) and is one of the new hosts of "Idol Radio". Moreover, he is acting in the upcoming web drama "Fly Again".
If you are not following HyungWon yet, it is time to do so. You can follow him on his Instagram (@coenffl) and MONSTA X's Twitter.
Kpopmap is listening to readers' opinions. Let us know yours by answering the poll below.
Who would you like to see in our next week's article?
Aug 13, 2021 ~ Aug 19, 2021
The previous weeks' poll choices also included MIRAE's Son DongPyo, TREASURE's JiHoon, NU'EST's MinHyun, and UP10TION's Kim WooSeok.
Important notice: the vote is only deciding who will be covered first (next week). Everyone on that list will be covered in the series. You can suggest idols with boyfriend material pictures in the comments as well.
Note: the photos used in this series were taken after April 2020.
Don't forget to check out all previous articles of the boyfriend material series, you can find them directly from this collective list: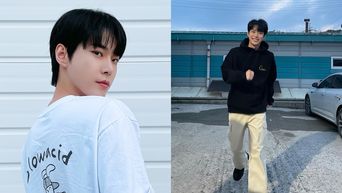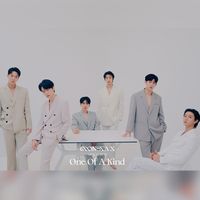 Became a fan of MONSTA X
You can now view more their stories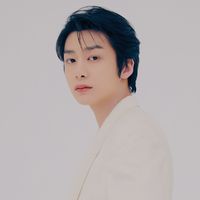 Became a fan of HyungWon
You can now view more their stories