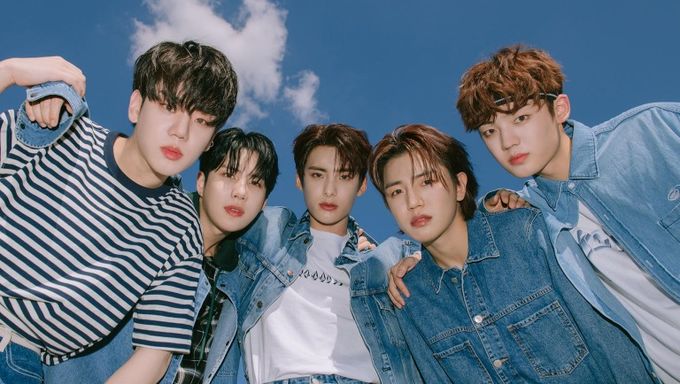 A.C.E recently made their comeback on September 2, 2021, with their repackaged album "Changer: Dear Eris". A music video for the title track 'Changer' was also released on the same day. Two of the five members of the group, Wow and DongHun will be enlisting in the military soon and as such, this is a very special comeback for the group.
Concept
A.C.E opts for a summery nostalgic tone in this comeback that is perfectly suited to the times. It is youthful and energetic and delivers the message of togetherness. It carries the lighthearted excitement of new love and happiness. 
In one version of concept photos, the members are wearing light, pastel toned shirts and are smiling brightly. Their boyish charms come through with adorable energy.
In another version, the members have a similar mood but with a sporty feel and in the final version, the members have a romantic vibe by the lakeside.
There is a longing for the sweetness of being young in all the concept photos. With this comeback coming right before two of the members' enlistment, the message is especially prominent.
Fashion and Appearance
The fashion elements are kept rather simple for this comeback. From soft cotton shirts to denim, school uniform inspired outfits to fluffy and romantic hairstyles, A.C.E have perfected the gentle and handsome concept. 
The denim overshirts, jackets and jeans give them a grown up feeling that is still playful. Who wouldn't want to spend eternal summer with them?
Music
"Changer: Dear Eris" consists of 10 songs, including the title track 'Changer', the English version of their song 'Cactus', the Korean version of their song 'Down', a remix of 'Cactus', 'Intro: Revolutions', 'Talk You Down', 'Black and Blue (Complete Version)', 'Prequel', a special song co-written by Wow called 'Remember Us' and a CD-only 'Secret Voice Letter' called 'Remember Us Inst.' 
Dance
A music video was released for 'Changer' which gives us a look at the choreography for this comeback. It is both active and relaxed, perfect for the concept of the album.
It is simple enough that everybody can follow along and enjoy themselves but at the same time, it is detail oriented too. There's also a lot of scope for freestyling in this song.
Which song from Changer: Dear Eris is your favourite?
※You can vote multiple times without sign in.
Black and Blue (Complete Version)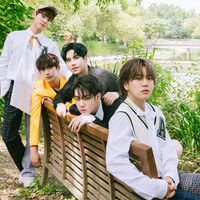 Became a fan of A.C.E
You can now view more their stories