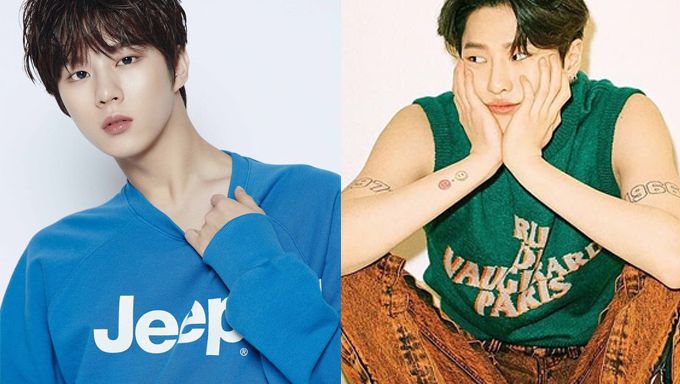 It has been some time since the announcement of disband of X1and many fans have been curious as to what each of the members are doing currently. Some members returned to their original group, formed a sub unit or even have plans to promote individually.
Let's find out now!
Do take note that this compilation is based on the information retrieved on Feb. 18.
#1 Kim YoHan
This may be surprising to some but it was said that Kim YoHan will be promoting as an actor after the confirmation of news that he will be taking the lead role of drama KBS "School 2020".
#2 Kim WooSeok
Kim WooSeok was scheduled for a solo fanmeeting but had to postpone it because of the outbreak of coronavirus. Despite that, it was mentioned that he had undergone solo photoshoot for magazine such as Dazed Korea.
#3 Han SeungWoo
After holding his solo fanmeeting successfully, SeungWoo has returned to his group, VICTON. VICTON is scheduled for their 6th mini album "CONTINUOUS" comeback on Mar. 9.
#4 WOODZ
Cho SeungYoun had opened up his official Twitter account '@_chowoodz' and you can follow him for his regular updates. He has been communicating with his fans regularly though his social media accounts and also said to have participate in various photoshoot with magazines such as 'Allure Korea'.
The boys from Starship Entertainment had returned to their agency. It was announced just last week that Song HyeongJun and Kang MinHee are part of the lineup for the new boy group which the agency will be debuting at the first half of 2020. Looks like we can anticipate to see the two of them soon!
#7 & 8 Lee HanGyul & Nam DoHyon
Nam DoHyon and Lee HanGyul are perhaps the fastest members to have started their individual activities as they had concluded their solo fanmeeting, are set for overseas schedules and so on. It is expected that the two of them would continue to promote as a unit for the time being.
#9 Cha JunHo
Cha JunHo is noted to have returned as a trainee under Woollim Entertainment. Through recent sightings, he was seen spending time with the rest of the Woollim Rookies and many fans believe that it will take a while before he debuts under a group again.
#10 Son DongPyo
Son DongPyo is keeping his fans busy with frequent updates on his official fancafe! He treats his fans to adorable and youthful photos and also did not forget to communicate with them too. Many believe that he will be promoting as a solo artist for the time being.
#11 Lee EunSang
We cannot forget about Lee EunSang! After returning back to Brand New Music as a trainee, he has been communicating with his fans frequently through his individual V-Live sessions. It is expected that he will also be having solo activities for the time being.
Read More : Exclusive Review: VICTON's SeungWoo Solo Fanmeeting - The Step Into The True World