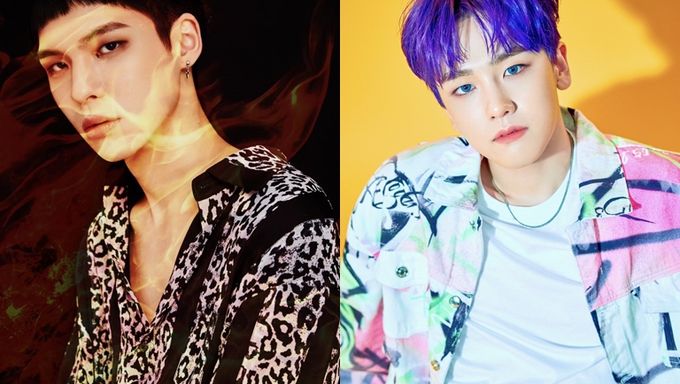 "Mixnine", a survival program produced by former YG Entertainment CEO, Yang HyunSuk, is still talked about these days among netizens. Many have been wondering about the members of the debuting group formed by 9 trainees of different companies.
With that being said, they have also been sharing about their current updates and whereabouts of the 9 boys!
Let's take a look below!
#1 Choi HyunSuk - TREASURE
Choi HyunSuk is going to debut as part of YG Entertainment's latest boy group, TREASURE, in August! On July 29, the debut date for them was finally set and it looked like fans would finally be able to see him on stage.
#2 Kim ByeongKwan - A.C.E
Kim ByeongKwan has always been impressing his fans with his dancing skills and even after the debut under "Mixnine" was cancelled, he is doing well back in his group, A.C.E.
#3 Kim HyoJin - ONF
After the debut did not happen, Kim HyoJin or HyoJin had returned to ONF. Through their recent participation on Mnet "Road To Kingdom", it seemed like they are getting more and more recognition!
#4 Kim MinSeok (LaUn) - ONF (left the group)
Just like Kim HyoJin, Kim MinSeok (LaUn) had returned to his original group, ONF. However, many fans were disappointed when it was announced abruptly that he had left the group due to personal reasons in August 2019.
#5 Lee ByeongGon (BX) - CIX
Many would recognise Lee ByeongGon who is currently known as BX as he had debuted under CIX. They will be making a comeback soon with their 3rd mini album and make sure you check it out when it is released!
#6 Lee DongHun - A.C.E
Another member of A.C.E is none other than Lee DongHun or just DongHun! After the cancellation of the debut, he had returned to A.C.E and gain even more fans than before thanks to his amazing singing skills.
#7 Lee RuBin - 1TEAM
After the cancellation of the debut, Lee RuBin or RuBin had debuted under 1TEAM as the leader as well as the visual member. He will be making a comeback with his group on Aug. 4!
#8 Song HanGyeom - Seven O'Clock
The cancellation of the group also had Song HanGyeom or HanGyeom returned to his original group, Seven O'Clock! They had made a few comebacks and constantly communicating with their fans on their official social media accounts.
#9 Woo JinYoung - D1CE
It had taken Woo JinYoung a long way before making his official debut. After the cancellation of the debut, it took him a while later before he debuted as a member of D1CE. Not long ago, they had also made their comeback with 2nd mini album and title track 'Draw You'.