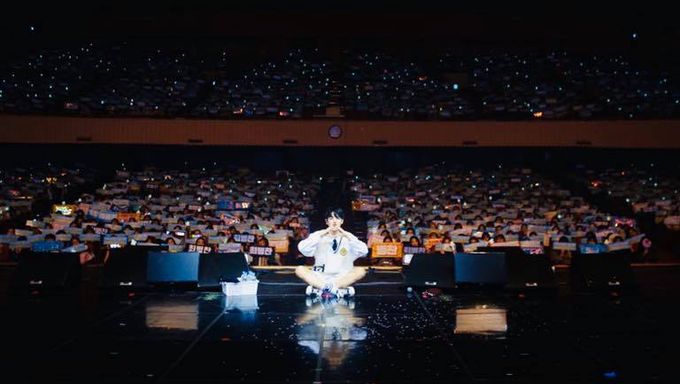 Almost a month ago, VICTON held their fanmeeting "VOICE TO ALICE" and caught up with their fans, ALICE, who have been waiting for them for a long time.
Thanks to the opportunity, fans were able to see their sincerity as well as passion to perform on stage once again. "VOICE TO ALICE" concluded with a heartwarming message and the promise to ALICE to rise as a group slowly, steadily in a humble manner.
On Oct. 20, Kpopmap's editor headed down to ByungChan's solo fanmeeting held at Sejong University Dayang Hall as a fan.
Some might already know but for other participants who had appeared on "Produce X 101" such as Lee SeJin, UP10TION's Lee JinHyuk, Kim MinKyu and so on, they had held their solo fanmeetings too. It usually tend to have special stages, talk time as well as guest performances too.
The same happened for ByungChan's as he put up special performances such as 'Seniorita', 'Move', cover of Paul Kim's 'Me After You', talking session, the special appearance of Kim MinKyu, Song YuVin and Kim KookHeon, and so on.
Amidst the enjoyable performances that ByungChan had prepared, our editor did not think that those were the most memorable part of this fanmeeting.
The reason being what ByungChan had shared near the end of his fanmeeting.
Ever since his appearance on "Produce X 101" with X1's Han SeungWoo, ByungChan noticed the growth in not only his fandom but also VICTON's. The amount of people who had joined their fancafe in Daum, the amount of 'hearts' he is getting during V-Live sessions as well as the opportunities to be featured in magazines, and of course, his sold out fanmeeting.
It might be easy for someone to like a K-Pop group, support a group but it is never easy to stay loyal and true to a K-Pop group till the end. ByungChan shared that he believed this was an opportunity as well as a turning point for him and VICTON. He does not think that it had come easy and shared that he has been thinking for a long time what he needs to do to 'keep' his current and new fans beside him.
He admitted that he was scared and worried that they would leave him.
Hence, he had been using the term 'Stay With Me' recently such as during his endorsement with 'Icepray' and even for this fanmeeting.
With that being said, the slogan given out during the fanmeeting also wrote 'Always With You' which refers to ALICE telling ByungChan that they will always be with him.
The only wish he has for ALICE is to stay with him.
Perhaps those who were present during the fanmeeting would have noticed that the rest of VICTON as well as ByungChan's family were also there to witness the touching message that he had conveyed. The fact that he was honest with his feelings and how he cherishes his fans had once again allowed many to feel his sincerity.
Adding on, ByungChan had also requested his agency, PLAY M Entertainment for a hi-touch session for all the fans present after the end of the fanmeeting. The reason being, he wants to be closer to all of his fans who had come to see him and take a closer look at their faces.
After the hi-touch session with 2000 fans, ByungChan had even came out to greet fans waiting for him outside the venue, telling them to head home safely.
Our editor went home with a mix of sweet and teary emotions but could not feel even prouder to see how far ByungChan and VICTON had come.
The next step which VICTON will be taking after their long hiatus is probably going to be a whole new experience since they will be promoting their upcoming 5th mini album "Nostalgia" with only 6 members.
No one knows for sure what is in the future for them but as long as they continue with such humble and thankful attitude, it is no doubt that VICTON will continue to succeed as a group.
Read More : VICTON's ByungChan Takes Over The Cover Of "THE STAR" November Issue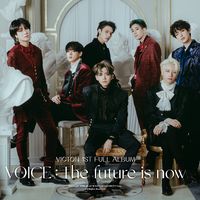 Became a fan of VICTON
You can now view more their stories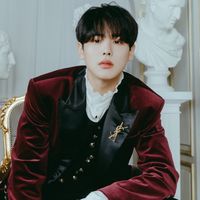 Became a fan of ByungChan
You can now view more their stories