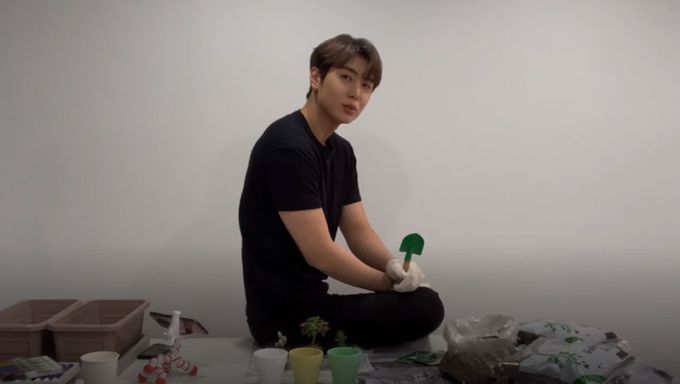 Are you at home and bored? SF9's JaeYoon finds out what you can do.
After his coffee-making V-Live and cooking V-Live, JaeYoon held a new special V-Live session on Apr. 8 where he was planting and painting plant pots. For those of you who are looking for an entertaining broadcast to watch or a new activity to do, you might need to check JaeYoon's gardening show.
JaeYoon brought much fun with his almost 2 hours broadcast. Viewers were overwhelmed by his entertaining V-Live. He gathered a lot of views with his boyfriend material vibes while gardening with his cute and bright talks, his biceps and strength, cute mistakes, and hardworking personality.
During the broadcast, JaeYoon first painted cutely on the flower pots. He then moved three plants to the new pots. Finally, he planted seeds and watered them.
Fans could not help but laugh at his special ways of gardening including his second attempt in moving the plant to the pot which did not end up as planned.
And his special way of watering of the seeds was also quite questionable.
JaeYoon brought cute vibes throughout the broadcast. He was even kissing the pot bringing up fans to smile at his sweet personality.
아악 스윗함에 기절 ㅋㅋㅋ;;; pic.twitter.com/LBoSb464zp

— 뱌 (@OWO_8O9) April 8, 2020
He also winked at the camera.
갑분윙크 pic.twitter.com/aQAewxwXWi

— 뱌 (@OWO_8O9) April 8, 2020
You can follow all his gardening and pot painting class on his V-Live below.
Recently, JaeYoon released his beautiful cover of IU's "Love Poem", check it here.
Do you also feel like gardening and painting flower pots with JaeYoon?
Read More : SF9's JaeYoon Has A Sweet Answer To New FANTASY's Worries On V-Live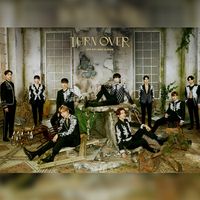 Became a fan of SF9
You can now view more their stories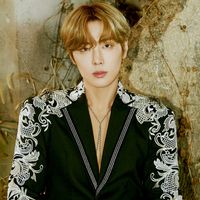 Became a fan of JaeYoon
You can now view more their stories