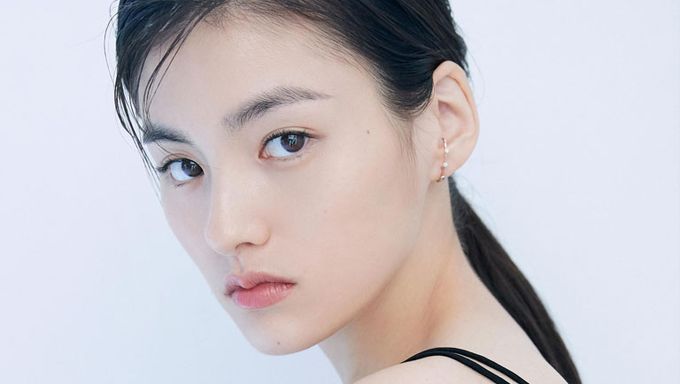 Are you watching the popular drama "The King: Eternal Monarch"? If yes, you would have noticed the actress Kim YongJi.
In the drama, she acts two roles: the building owner of the tea shop and the employee at the Royal Press Office. Her characters have love lines with Woo DoHwan.
But then who is she? Let's find out more about her.
Kim YongJi was born in April 1991. She is part of the big agency BH Entertainment with actors such as Go Soo, Gong SeungYeon, Kim GoEun, Park BoYoung, Byeon WooSeok, Lee ByungHun, Jin Goo, Han GaIn, Han JiMin, Han HyoJoo, and more.
She debuted in 2015 in a commercial ad for Samsung Galaxy.
The same year she acted in the music video 'Oasis' of Crush Feat. Zico. She then filmed other music videos in 2016 BLOCK B's 'Toy' and in 2017 Nam TaeHyun's 'I Got The Blues'.
In 2017, she was chosen to act in the "The Last A.I. (Join in Pyeongchang, Join in Peace)" for PyeongChang 2018 Olympic Winter Games. She introduced Korea's development from the 1988 Summer Olympics to the 2002 Korea-Japan World Cup and the 2018 PyeongChang Winter Olympics from the perspective of the last A.I robot living in 2045.
Kim YongJi debuted in the K-Drama world in 2018 with a supporting role in the hit drama "Mr. Sunshine".
In 2019, she had guest roles in "Watcher" and "The Lies Within". This is in 2020 with "The King: Eternal Monarch" that she gained more popularity.
Kim YongJi received CF Model Award at the 2016 K Model Awards and the Focus Award at the 2018 Asia Artist Awards.
She is active as an ad model and for pictorials. She was in a cosmetic ad with Lee JongSuk.
You can follow the actress on her Instagram @demi_kimee. She posts pictures of her cute two dogs Lu and Lai.
https://www.instagram.com/p/B8GHTjZpwVb/
Did she catch your attention?