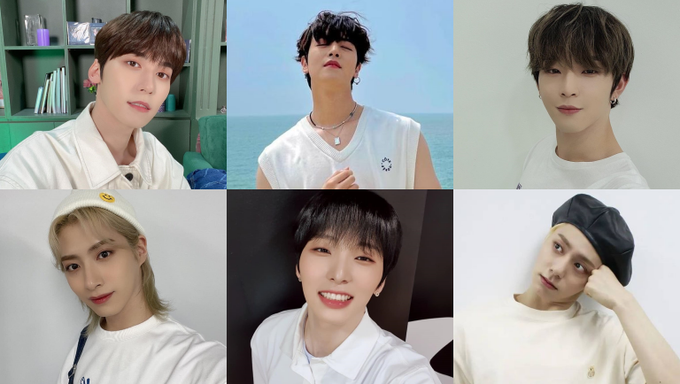 Theatrical music videos, colorful and smooth vocals, a vibrant and enthusiastic rap line, intense and sleek choreography, incredible live performance, and captivating visuals. These and so much more sums up one of the fast-rising K-Pop idol groups right now, ONEUS. 
The boy group consisting of 6 members: LeeDo, Xion, SeoHo, Ravn, KeonHee, and HwanWoong, signed with RBW Entertainment home to other acts like ONEWE, MAMAMOO, and PURPLE KISS. 
The idol group debuted in 2019 with their EP "Light Us" with the hit single 'Valkyrie' creating a wave in the entertainment music, perfectly introducing themselves as the new group to watch. The addictive tune made a mark for them, as it turned viewers into fans and made them popular amongst their peers. The song has over 32 million views on YouTube (26 million on 1thek and 6 million on their official channel) and over 20 million streams on Spotify.
Following the incredible success of their first EP, 4 months later they released a second EP with the title track 'Twilight' a song that many described as "a huge hit" due to its incredible instrumental, catchy lyrics, powerful vocals, and beautiful choreography.
At this point, fans were calling for more attention to the K-Pop group who met all the criteria presented: vocals, performance, rap, and visuals.
The song gained over 10 million views only four days after its release.
Not stopping in their tracks towards success, the group released their third EP "Fly With Us" in September of the same year with the lead single 'Lit', once again showing off their rich styles and performance.
2019 was a great year for them as they gained more attention and recognition and were often tagged as "Monster Rookies" for their breathtaking skills and talents that spanned across the specter of the entertainment industry, closing the year with numerous awards nominations and wins like as the "Next Best Awards" at the Soribada Best K-Music Awards, "Rising Star Awards" at the Fan N Star, and "Most Anticipated Idol" at the KY Star Awards.
Following their remarkable performance skills and rapidly growing fanbase, in 2020, they were invited to partake in the new MNET show "Road to Kingdom" alongside other K-Pop groups like PENTAGON, THE BOYZ, GOLDEN CHILD, ONF, VERIVERY, and TO1.
Although they placed fourth in the competition, they gained massive recognition and praise from fellow contestants and viewers for their incredible stage presence and performances.
They released their single album "In Its Time" with the lead single 'A Song Written Easily', showcasing their trademarked expertise of ethereal concepts, powerful yet graceful choreography, intriguing rap, and distinct vocals. The song is one of their most streamed songs on Spotify with over 12 million streams to date.
The group released their 4th EP titled "LIVED" which had incredible songs like lead single 'To Be Or Not To Be', 'Come Back Home', and 'Dead or Alive'.
Known for their incredible, bold, and theatrical concepts and storylines, the music videos for the lead single 'To Be Or Not To Be' left fans in awe as they perfectly showcased their skills and highlighted their growth so far.
With 'Come Back Home' they told a story that perfectly suited the track, showcasing their acting skills in this zombie demon-like infested world and how they are fighting as a team to survive while trying to save the world.
Many can draw an opinion that it alluded to their reality as despite their astounding talents, still fighting to break out and gain proper recognition in the industry.
This year, they released their first studio album, "Devil", with the fan-favorite hit lead single 'No Diggity' with a very bold and colorful concept (literally there were so many colors bursting all around). The song further showed their immense creativity, leaving a sense of excitement amongst fans and viewers.
A couple of months later they released another EP titled "Binary Code" with lead single 'Black Mirror' followed suit with a Michael Jackson-inspired music video that thrilled fans.
The K-Pop group keep exploring and diversifying their artistry, with each performance, they are always giving us powerful and colorful stages, sleek choreography, quality rap skills, and beautiful vocals, exciting fans with new music videos like the Taekwondo Version of 'Lit', Michael Jackson's 'Thriller', Shawn Mendes 'In My Blood', and the Mad Max inspired 'Shut Up Crazy Hot'.
With a growing fanbase, the idol group has over 2.5 million followers across Instagram, Facebook, and Twitter and over 600,000 monthly listeners on Spotify.
Watch their recent song 'Life is Beautiful' released under the "ONEUS Theatre" project, a song TOMOONS (ONEUS' Fandom) describes as "Comforting" and "Beautiful", with a reassuring and encouraging message. 
Not yet a fan, click here to get an inside scoop on their daily activities.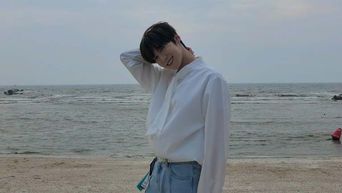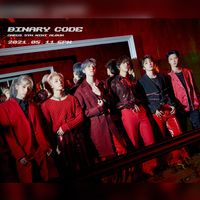 Became a fan of ONEUS
You can now view more their stories