Welcome to the twelfth article of Kpopmap's series introducing the must-follow idols posting boyfriend material pictures.
VICTON's ByungChan, SF9's Yoo TaeYang, ATEEZ's SeongHwa, NCT's DoYoung, THE BOYZ's Q, MONSTA X's HyungWon, WonHo, CIX's SeungHun, AB6IX's Jeon Woong, WEi's Kim JunSeo, and MIRAE's Son DongPyo were previously covered on the series. Readers wanted to see ONEUS's KeonHee in our following article (poll), so here it is!
ONEUS's KeonHee is a soft-looking idol who takes a lot of cute and perfect boyfriend material pictures. In his numerous posts, he gave a sense of comfort with his smiling pictures. 
Today, we are talking about a cute boy...
... who has a charming smile that comforts all the hearts.
KeonHee is a person full of emotions and that is maybe why his pictures are so soft-looking and warms hearts.
Also, he looks good in all outfits because he is tall and has thin and long arms and legs.
But our pick goes to blue and white outfits, making him look like a prince of the sea. 
In his posts, the idol brings fans on dates at the cafe or in the streets. 
Moving on to what KeonHee is an expert at: selfies but not any type of selfies! The idol mainly posts selfies from his right side and taken on the right side of the picture frame (uncentered). He is incredibly consistent with this pose. Some pictures are even cut because he is too on the right of the frame and he is not showing his left eye. (Note that we did not crop the pictures, they were taken like this.)
He is not scared to go even closer to the camera and show his flawless visuals. 
When KeonHee is not posting date-like pictures or selfies, he has fun with fans by posting funny pictures. After all, he is well-known for being hilarious. 
We can't forget to mention his cute poses: wink and heart. 
KeonHee is also used to the V pose and mirror selfies.
We are ending this article with his adorable roar pose.
ONEUS's latest comeback was with "Binary Code" and title track 'Black Mirror'. They also recently released the comforting song 'Life is Beautiful'. You can learn more about ONEUS here. 
If you are new to KeonHee, you can check his fan cam for 'Black Mirror' here, his cover of IU's 'Ah Puh' here, and his cover of 10cm's 'Tonight, I'm afraid of the dark' with SeoHo here. He was also invited several times to cook on the show "The Best Cooking Secrets" (here for the Chicken-mayo rice bowl recipe video). Since his appearance on "Produce 101 Season 2", he has been known for being funny and his meme. 
If you are not yet following KeonHee, it is time to do so. You can follow him on ONEUS's Instagram and ONEUS's Twitter. 
Kpopmap is listening to readers' opinions. Let us know yours by answering the poll below.
Who would you like to see in our next week's article?
Sep 24, 2021 ~ Sep 29, 2021
Stray Kids' Lee Know
15.4%
UP10TION's Kim WooSeok
7.7%
Important notice: the vote is only deciding who will be covered first (next week). Everyone on that list will be covered in the series. You can suggest idols with boyfriend material pictures in the comments as well. The second line-up is composed of ASTRO's Rocky, MIRAE's Khael, and more.
Note: the photos used in this series were posted after February/April 2020.
Don't forget to check out all previous articles of the boyfriend material series, you can find them directly from this collective list:
You can check last week's pick below: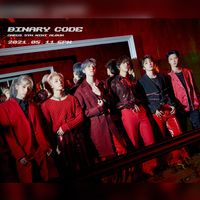 Became a fan of ONEUS
You can now view more their stories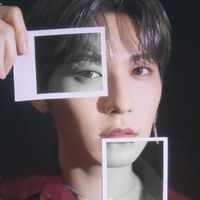 Became a fan of KeonHee
You can now view more their stories