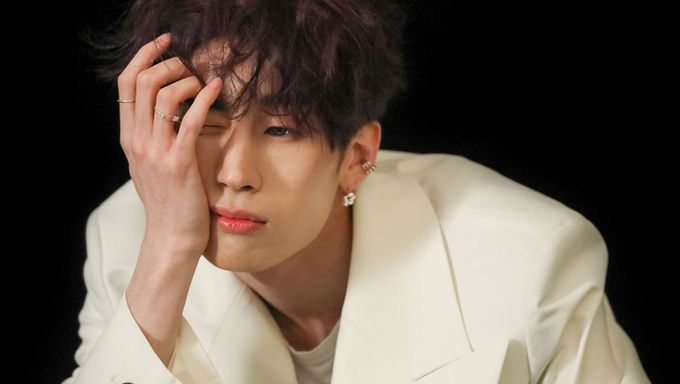 VICTON's SeungWoo had made his solo debut on Aug. 10 and his music has allowed many to take a second look at him.
"FAME" marks SeungWoo's first step as a solo artist and it consists of 6 tracks that touch on various topics closely related to him. The title track of his album is none other than 'Sacrifice' and if you have yet to check out the sleek music video, you can do so below.
SeungWoo had shared that through 'Sacrifice', he will be able to show off different sides of him especially through his rapping and vocal skills. Needless to say, the message of the song can be inferred from the title and it talks about the story of someone sacrificing for another.
He also pointed out that fans should anticipate the performance and choreography for 'Sacrifice'. For those who are in love with K-Pop choreography, you should definitely check out the performance video of SeungWoo in suits above dancing to 'Sacrifice'.
Aside from the title track, there are 5 other tracks, 'Fever', '답장해 (Answer Me)', '원해 (Want You)', 'Forest' and '철부지 (Child)' that have different music style from 'Sacrifice'. [NOTE: 'Answer Me', 'Want You' and 'Child' are literal translation of the song titles]
During the fan showcase that took place last night, SeungWoo had chosen the songs which suit the rest of VICTON members. It was also noted that all of them except for ByungChan (drama schedule) were present in the showcase.
https://www.instagram.com/p/CDtZL_AAjbH/
For leader SeungSik, SeungWoo had suggested '철부지 (Child)' as he felt that SeungSik has a manly image but he has a heart of a child. As for Chan, he had decided to go with '답장해 (Answer Me)' since it is a lively and energetic song that suits well with his personality.
Moving on to SeJun, SeungWoo chose 'Fever' as he felt that SeJun is someone with a lot of 'heat', suggesting that a wordplay with 'fever' in Korean. As for HanSe, he had decided to go with the fan song 'Forest' because he thinks that it will give him a lot of comfort as HanSe is someone who has a lot of tears.
SeungWoo could also imagine the song '원해 (Want You)' going well with ByungChan and also talked about him grooving to the song. Finally, he had suggested 'Sacrifice' to maknae SuBin as he is someone who has 'high standards' for music and also his preference for pop songs.
The full rerun of the showcase could be watch through V-Live on VICTON's official channel.
Thanks to SeungWoo's hard work in the making of the album, it looks like the sincerity in his music had touched the hearts of many as he had broken many personal achievements and records.
'Sacrifice' had topped 'Genie Music Chart' at 9 PM KST after the release and it was reported that "FAME" had reached no. 1 in 11 different counties on iTunes "Album Chart" on Aug. 11.
This is definitely a kick start in his solo career and it has also given many the opportunity to see the music which SeungWoo wishes to make in the future. He will be promoting 'Sacrifice' in various music shows and with the promising results, it is no doubt that he will rise as a game changer in the K-Pop industry.
VICTON will also be making their appearance in "Soribada Music Awards 2020" on Aug. 13.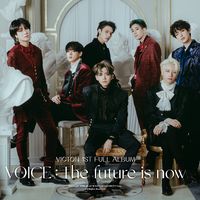 Became a fan of VICTON
You can now view more their stories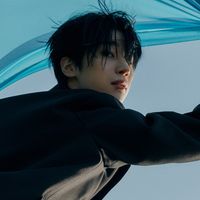 Became a fan of Han SeungWoo
You can now view more their stories