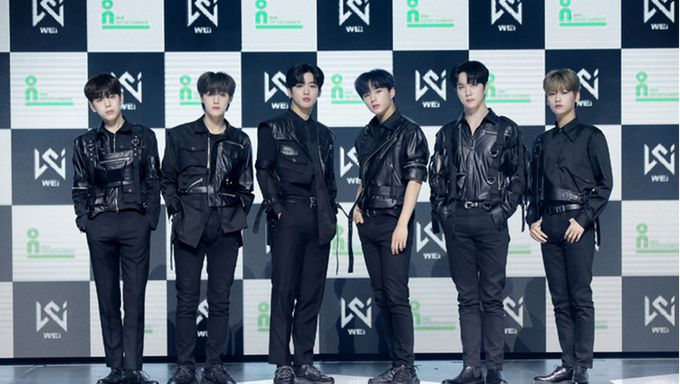 "We are one. We will do our own music as one."
On Oct. 5th, 2020 with the release of the first mini-album "IDENTITY: First Sight," which contains the meaning of, "We felt we were One at first sight," the group WEi have made their very first debut and held their debut showcase.
"With all the members on this stage together, I think we can show a great performance today without being nervous."
DaeHyeon
WEi is made up of talented members who have already proved their individual abilities in various audition shows. Jang DaeHyeon  and Kim DongHan, both have successfully proven their talents during Mnet's "Produce 101" season 2, and their days in RAINZ and JBJ.
As you all may know, Kim YoHan was ranked No. 1 in the final rankings in "Produce X 101," and Kang SeokHwa  signed an exclusive contract with OUI Entertainment in August last year in recognition of his potential after the show ended. Yoo YongHa and Kim JunSeo are former members of the boy band 1THE9, which was created through MBC's "Under Nineteen."
"We all have the same background of being involved in an audition program and I think it is a big advantage for us."
Kim DongHan
WEi's debut album "IDENTITY: First Sight" already gives a premonition of the prestigious album as top producers from various fields have joined forces with the full support from the agency.
The quality of the music is impeccable. The title track "TWILIGHT" was produced by PENTAGON member Hui and producer Flow Blow, who produced a number of hit songs, while WEi member Jang DaeHyun participated in the lyrics. The music video was directed by Hong WonKi, the music video master who worked with BTS, EXO, TaeYeon, Wanna One, MAMAMOO, and (G)I-DLE, completing a sophisticated and dreamy atmosphere.
The performance itself was energetic and yet, delicate. Their hand gestures were controlled as if they were holding back the bursting energy that can pop in any minute.
As it is composed of talented members, WEi members also have shown high participation in this album. Not only did DaeHyeon was participated in writing the lyrics for "TWILIGHT" but also the entire album.
In addition, Kim YoHan and Yoo YongHa each challenged to write lyrics for "DOREMIFA" and "TIMELESS," Kim DongHan and Kim JunSeo helped write lyrics for "Hug You" and Kang SeokHwa participated in the lyrics for "Fuze," under DaeHyeon's overall production.
"Besides our title track, I would like to recommend, "DOREMIFA". It's that kind of song that makes you happy when you hear it."
YoHan
As the showcase moves to an end, the leader, DaeHyeon shared the group's ambition by saying,
"We want to be a group that can always be looked forward to by the listeners and fans"
DaeHyeon
Check out their latest release, "TWILIGHT" and comment below, your thoughts!
Which Member of WEi Are You Most Like?
Oct 06, 2020 ~ Oct 11, 2020
Kim YoHan
86.2% (12,486)
Jang DaeHyeon
2.7% (391)
Yoo YongHa
3% (429)
Kang SeokHwa
2.6% (383)
Kim JunSeo
2.4% (352)
Kim DongHan
3.1% (452)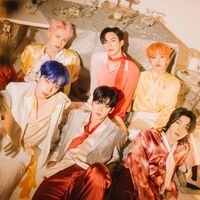 Became a fan of WEi
You can now view more their stories