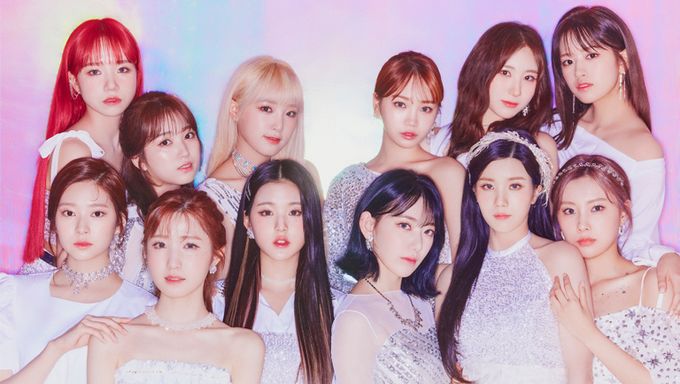 Can you believe that IZ*ONEwill be disbanding soon?
The group was formed through the survival program Mnet "Produce 48" in 2018 and after 2.5 years, they are already announcing the disbandment news.
Before parting their ways with one another, the girls will be holding their online concert "ONE, THE STORY" on March 13 and 14.
With that being said, many fans are wondering what will happen to each member after their contract expires. Kpopmap has gathered some of the speculations from netizens and do take note that this are unofficial.
New girl group from Starship Entertainment 
We know that WonYoung and YuJin are from Starship Entertainment and there is a very high chance that they might debut the two girls in a new girl group.
Previously, Starship Entertainment had also introduced Park Seon as their female trainee who had made her appearance on Mnet "Idol School".
[#STARSHIPZ] #박선
PROFILE PHOTO 🚀#스쉽즈순간 📷#STARSHIP_Z #스쉽즈 #선 #스타쉽 #STARSHIP #LittleSTAR pic.twitter.com/y4ph6j3BSP

— STARSHIPZ (@_STARSHIPZ_) September 26, 2019
There is a high possibility that we might see the 3 of them as the lineup in their new girl group.
New girl group from WM Entertainment 
ChaeYeon is the only member in the group from WM Entertainment and there has been rumours about how she will be joining the upcoming new girl group from WM Entertainment.
As many netizens had already taken note on how the agency appears to be preparing for a new girl group, many are saying that there is a high chance that ChaeYeon will be joining them.
Rocket Punch? EVERGLOW?
Leader EunBi and ChaeWon are from Woollim Entertainment and YeNa is from YueHua entertainment. Since both entertainment companies had already debuted Rocket Punchand EVERGLOWrespectively back in 2019, it is unlikely that they will be debuting new girl groups any time soon.
Many are suggesting that the girls might be joining the Rocket Punch and EVERGLOW, adding a boost to their popularity.
While it is also uncertain if the addition will happen, some are also saying that there is also a chance that they might debut as solo artists too.
Acting path 
MinJu and HyeWon are the two members that many fans are curious about their future plans. As MinJu had previously made her appearance by acting in web drama "A-Teen 2" as well as acted in several music videos, there is a probability that she might focus on her acting career.
For HyeWon, while there is chance her company might debut a new girl group, many netizens felt that she might go into the acting path. Aside from acting, some also shared that maybe she might extend into the modeling industry too.
Solo artist 
YuRi is the only member from Stone Music and many are guessing that unless Stone Music debuts a new girl group, there is a high chance she might debut as a solo artist.
She has the vocals and also, many fans love the idea of her getting the chance to shine even more especially if she debuts as a solo singer.
New girl group from Big Hit
On March 11, Korean media, HanKyung, reportedly shared that Sakura had signed on with Big Hit after the expiration of her contract with IZ*ONE.
Although they are still confirming the news, many fans believe that Sakura will definitely be part of the new girl group which Big Hit labels are planning to debut later in 2021.
There are also rumours about a new Japanese girl group debuting Big Hit Japan so it boils down to if Sakura will be part of the Korean or Japanese group from Big Hit.
However, none of these are confirmed.
AKB48 and HKT48
As for the remaining Japanese members, Hitomi and Nako, many fans believe that they might return to their original group in Japan, AKB48 and HKT48 respectively.
While it is still unsure if they wish to continue promotion in Korea, some are saying that they might return to Japan for graduation or continue to promote under AKB48 and HKT48 for a while longer.
Sub-unit 
The end of IZ*ONE contract means that there is a door for a new beginning. While some members might debut under new girl groups or as a solo artist, there were also several Korean reports that mention that some agencies are talking about promoting some of the IZ*ONE members as a temporary sub-unit.
Although nothing is confirmed, many love the idea and hope that the agencies will make it happen.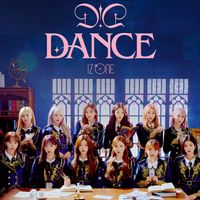 Became a fan of IZ*ONE
You can now view more their stories