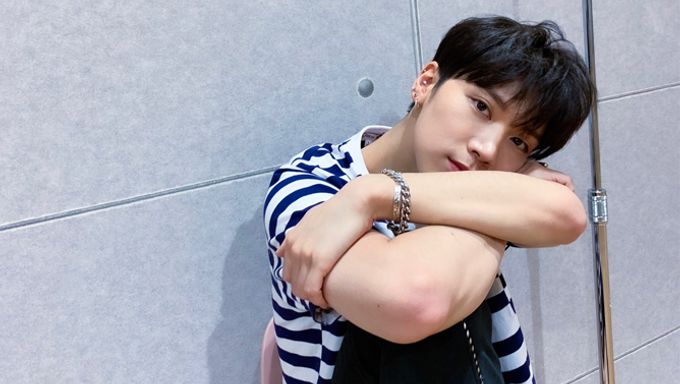 Do you notice that there are quite a few K-Pop idols that have unique stage names? Previously, Kpopmap had written an article about K-Pop idols with only one alphabet letter as their stage name and now we have gathered some of them with numbers!
Let's find out which 6 of them they are!
#1 ONE
ONE originally debuted back in 2015 with Samuel as a hip-hop duo and after a year he had moved to YG Entertainment. He became more popular after appearing on Mnet "Show Me The Money" Season 4 and 5 as well as several Korean dramas!
#2 SE7EN
Long time K-Pop fans would know who SE7EN is as he was known to be one of the solo K-Pop singer alongside with Rain! Both of them are incredibly famous not only in Korea but also overseas. SE7EN debuted under YG Entertainment and eventually left the company after the end of his contract.
#3 SEVENTEEN's The8
We cannot forget about The8 from SEVENTEEN! Hailing from China, The8 came to pursue his dream as a superstar at a young age and many are glad to see him doing well as a member of the group.
#4 OnlyOneOf's Nine
One of the recently debuted boy rookie group is OnlyOneOf! Among them, there is a member who has a stage name called Nine. OnlyOneOf is now gearing up for their comeback and many could not wait to see what they have prepared for next.
#5 NCT's Ten 
One of the most sought after K-Pop idols is none other than Ten. When he first debuted as a NCT member, many were impressed by his dancing skills as he was able to execute some of the hardest dance moves.
#6 PENTAGON's YeoOne
YeoOne is a lead vocalist from PENTAGON and is known by not only his fellow members but also his fans for his nice personality. He had also made an appearance as a supporting character in web drama "Spark".
Read More : 7 K-Pop Idols With Stage Name Of Only One Alphabet Letter