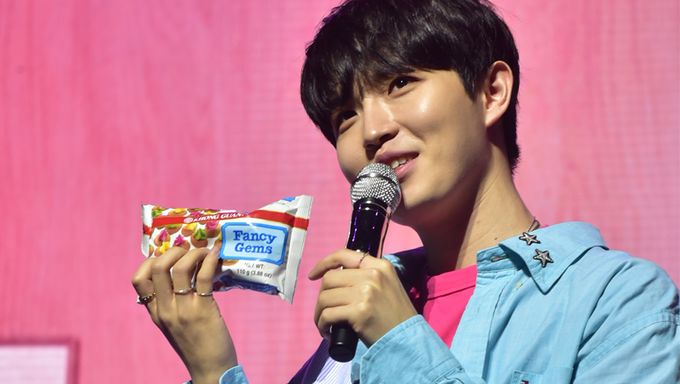 STORY BY
Eecious Xin En
Kpopmap Contributor
The talented soloist, Kim JaeHwan met his ardent fans in Singapore on the 6th of July. It's definitely not the first time he had performed in Singapore but as a soloist through his very own "2019 Kim JaeHwan Fan Meeting [MIN:D]".
The fan meeting took place at The Star Theatre, at 7 PM, kicking off with 'Designer', one of the tracks in his debut album "Another". Glow sticks were waving throughout the hall to the beat of his performance.
After the performance ended, he then greeted and cheerfully introduced himself to his hyped-up fans. The first corner was dedicated to getting to know the artiste better, titled 'Jjaeni's MIN:D Map'.
On the topic of 'Friends', he tried to express himself using a few simple words of English such as, "Soccer", "Life" and "Hobby", are what he will discuss with his friends. When asked if he still keeps in-touch with Wanna One members, he shared that he's still in contact with them and they even have a KakaoTalk group chat.
The next topic was 'Travel', fans were to suggest places where Kim JaeHwan could visit in Singapore. "Sentosa", "Merlion" and "MBS" were mentioned, the artiste got confused as he heard it as (mer)"Lion?" and look surprised when the Emcee described it's half lion and half fish.
One of the fans recommended her house and Kim Jaehwan reacted back with a cute respond, "Who are you?" in English. When asked "Do you know MBS?" (Marina Bay Sands, Singapore's premier destination for locals and tourists) shortens as "MBS"), it caused much laughter as Kim Jaehwan responded, "MBS? I only know MBC".
After knowing MBS has a swimming pool, he excitedly shared that he wanted to be a professional swimmer when he was young. He also knows most of the swimming strokes/styles and best at doing butterfly stroke, "That's why my shoulder is broad", smiled smugly.
Moving on to 'Food', when asked to name one food that he dislikes/can't eat, he answered that he's not a picky eater but dislike food that has a pungent smell and he agreed when fans shouted "Durian". His favourite Singapore dish is chilli crab and he also likes Singapore's soya beancurd and he'd to recommend 1 Korean food and that would be '야채곱창' (vegetable beef tripe).
In addition, the vocalist is extremely great at 'aegyo' (showing cuteness act)! Other than doing one of the most well-known scenes from the Korean drama, '똑땅해' (I'm sad) aegyo, he creatively creates a special 'Lion' aegyo for Singapore WIN:Ds since "merLion" were mentioned in the previous question. The crowd instantly bursts into rapturous applause and squeals for his aegyo.
The atmosphere then shifts to match Kim JaeHwan's soothing voice singing to 'Love you still'. For the next song, he brought out his electric guitar and captivated fans with his own version of 'Knockin' on Heaven's Door' and one of the tracks in his debut album titled 'My Star'.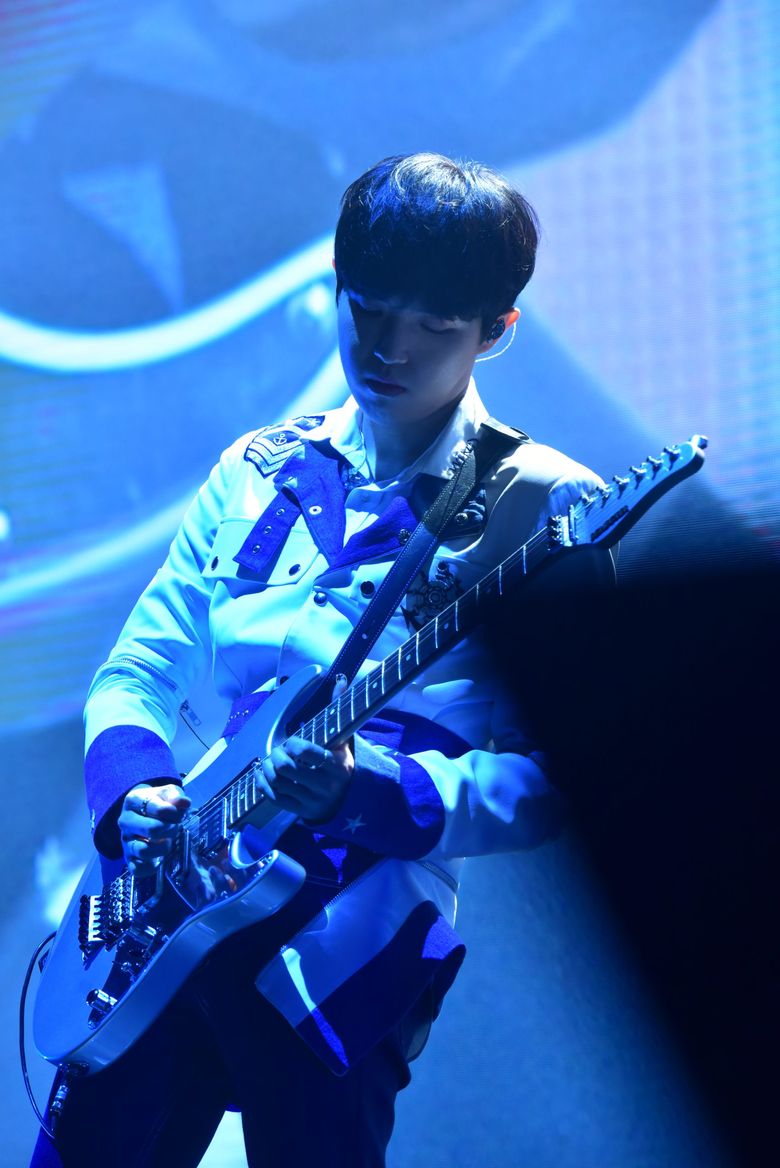 After getting off the stage for a change of outfit, the vocalist returned back to the stage for more chatter. When asked what's the must bring item during his travels, he answered, "Mobile phone" and "My heart", he would always bring his heart to meet WIN:Ds. Besides that, he added that WIN:Ds' existence alone is a gift and one word to describe Singapore WIN:D would be 'Sweet~'. I guess his sugary words could touch everyone's heart in the hall.
The crowd went wild with excitement as he had to choose between sexy image or cute image he'd preferred, the vocalist chose sexy image as his choice. Furthermore, he did both sexy and cute pose for WIN:Ds to vote. Being the sweet guy he is, he surprised fans by preparing 3 mini blade-less handheld fan for giveaway and signed on it on the spot. Notably, his evidence of affection to fans shone through.
Nearing the end of the fan meeting, Kim JaeHwan truly expressed his heartfelt emotions to his beloved fans, "I'll always there beside you and shine for y'all, hope that all of you will be by my side and shine at all times. Really love you guys." After that, he moved on to the final song, 'Begin Again'.
Enthusiastic cheers and chants from the crowd brought him back on stage for an encore performance, 'Neighbours know my name'. In the ending greetings, Kim JaeHwan once again conveyed his wholehearted gratitude to WIN:Ds and he really enjoyed his first fan meeting in Singapore.
He would try his best to walk the flower path together with WIN:Ds and be back to Singapore next time, hopefully, it will be a concert.
Read More : Exclusive Review: Kim JaeHwan Debut Mini Album "Another" Showcase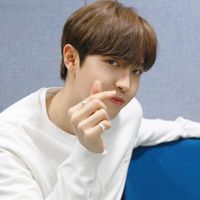 Became a fan of Kim JaeHwan
You can now view more their stories