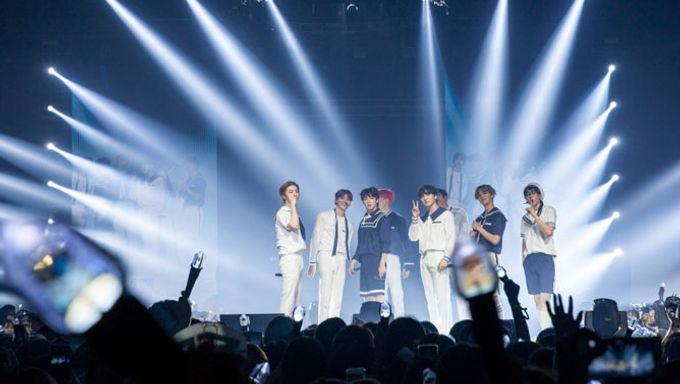 SF9 held their "UNIXERSE" concert on Aug. 10 in Seoul Olympic Park Olympic Hall.
The nine (IX) members YoungBin, InSeong, JaeYoon, DaWon, RoWoon, TaeYang, HwiYoung, Chani and ZuHo welcomed FANTASY to their universe. For the occasion, Kpopmap was invited.
I was happy to see the boys for the third time. I would like to thank FNC for inviting us to the concert.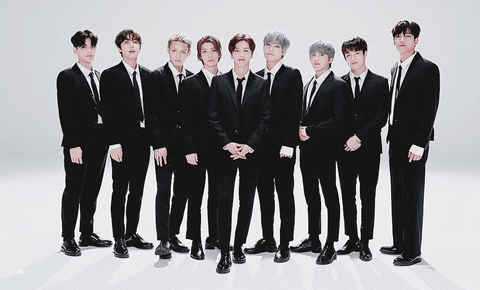 The week of the concert has been full of up and down for FANTASY. Two members -RoWoon and JaeYoon- celebrated their birthday and the Japanese MV of 'RPM' was released. This was a lot of celebrations and happiness. However, the news of InSeong's injury just a few days before the concert had worried many. FNC announced that he will have a rest of 3-4 weeks. He was then announced to not be attending the concert.
Fans were reassured by DaWon's words to not worry and that members prepared in order to not feel InSeong's emptiness. InSeong also said to fans to not worry. Moreover, HwiYoung gave out a little spoiler about the concert on "Idol Radio" saying that they prepared a new song never heard by fans before.
With all this, it was the D-Day!
On the day of the concert, FANTASY waited to enter the venue in the burning heat but their energy was not affected. The concert was about to start and fans' hearts were pounding. A rotating sphere projecting lights in the whole venue opened the concert on a magical note. With the lightstick, it felt like the universe with stars.
Members broke this silence and mystical atmosphere with their latest title track 'RPM'. JaeYoon's suddenly cooly revealed his perfect abs and FANTASY's fan chant and screams went 10 times louder. This was a powerful start! Followed two others well-loved title tracks 'Now or Never' and debut song 'Fanfare'.
It was already time for the first 'introduction' talking session. ZuHo who changed his hair color -yes, it is not surprising anymore because he changes so many times- to hot pink was joking about sweating in red. When it was JaeYoon's turn to introduce himself, he made everyone laugh with his playful questions "Do you know who I am? Who am I?" and got a little shocked when FANTASY jokingly answered "RoWoon!".
Members wished a happy concert to fans present in the venue. They also took the time to sing a happy birthday song along with FANTASY to RoWoon and JaeYoon. Members specified that they prepared a lot to fill InSeong's absence and to wait for their solo performances. InSeong is usually the MC and for this concert, Chani was the one in charge.
After 'Fall in Love', 'Go Back in Time' and 'O Sole Mio', it was time for the first prerecorded video (or in K-Pop terms VCR). It was touching and funny. Fans could not miss the famous joke in the fandom of DaWon teasing TaeYang of his hair drying pose (for those who don't know, check the gif below). Needless to precise that everyone was laughing.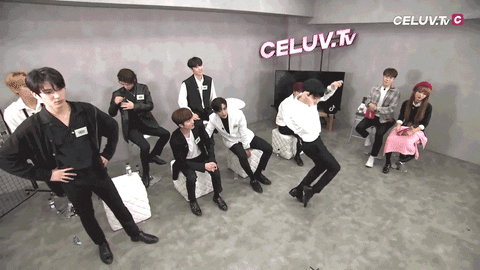 On his video, ZuHo also appeared with his little adorable kitty. Yes, this cutie cat.
후루야 그만자.....#SF9 #ZUHO pic.twitter.com/m4XDHoGrG2

— SF9official (@SF9official) August 4, 2019
Time for the first part of the solo stages showing the individual colors and style of the member. Leader YoungBin opened the series of the solo stages with 'Sic Parvis Magna', a song for which he wrote the lyrics and composed the top lines. In the middle of his cool rapping performance, he adorably dropped his mic while trying to swirl it. Don't get me wrong, that was funny and made the stage even more memorable. Cute and charisma at the same time.
Next in the line was DaWon with Billie Eilish's 'Bad Guy'. He made a cool entrance lying on the floor surrounded by smokes on the elevated stage and jumped onto the lower stage.
JaeYoon then brought more emotional and soft feelings with his sweet voice for his adaptation of 'Ocean' of Jeong SeWoon. In an all-white fashion and bare feet, he was sitting on the top of the stairs with crashing ocean waves behind him.
It was the turn of ZuHo with his song 'Champagne' for which he wrote the lyrics and participated in the composition. It is a well-known song in the fandom and he prepared a new version for the concert!
It was now the time for my favorite song 'Midnight Road'. Members were getting emotional while wearing Prince-like outfits and sweetly singing for this new ballad version with rap parts. Indeed, SF9 not only have perfect dancing performances but also strong vocals! Following was the well-synchronized 'Enough'.
Opening the second talking session, RoWoon said that at the opening of the concert with the members on the backstage, they were looking at the venue and saw FANTASY waving their lightsticks. He added that it looked like the stars and that it was beautiful. Members mentioned that they prepared hard for this concert while thinking about FANTASY.
While talking about the episodes of the prerecorded videos, members joked about Chani and the tiny turtle who was crawling on him. Answering to their teasing, he said: "The turtle was faster than me".
FANTASY started to be even more excited as members appeared or changed clothes to charming marine corps uniform. SF9 performed 'Round and Round', 'Let's Hang Out', 'MAMMA MIA' and 'PHOTOGRAPH'.
The second prerecorded video was on the theme of black hole and the members were in a place far from FANTASY. They talked about how much they missed their fans in this place.
Time for the second part of the solo stages. On a romantic set -a night city view- RoWoon was sitting on a bench under a street light and with his angelic voice sang Sam Kim's 'Sunny Days, Summer Nights'.
HwiYoung performed his song 'Snow' for which he wrote the lyrics and composed the top line. With his signature hair flips, he showed his swag rapping skills for this song recently released on Soundcloud (check it here).
On a red pouring rain background, TaeYang smoothly and sexily performed his self choreograph dance featuring ZuHo on 'TRUST'.
Chani also performed on a choreography he created for 'Destiny' ('운명론'). The set had a traditional design with a full moon and falling petals. He appeared wearing a modernized Hanbok. With a ribbon, he elegantly danced in a captivating stage. It felt too short.
'TRUST' and 'Destiny' are songs written and partially composed by ZuHo.
Following was 'Dreamer', 'Jungle Game', and 'Play Hard'. After this exciting and bright song, it was the third talking session, members mentioned about the upcoming drama of RoWoon "A Day Found By Chance". Comical DaWoon did not miss this chance to create an umpteenth modified title of the drama.
RoWoon who has been busy with filming and missed some schedules of 'RPM' activities said that he missed FANTASY a lot and that he was sorry.
After 'Unlimited', 'See U Tomorow', and 'Life Is So Beautiful', the third prerecorded video was projected. Members were elementary students and InSeong was their teacher. Wearing the same clothes from the video, they appeared in the standing area and greeted their fans from close. Some even did high five with fans.
On stage, they performed 'The Beat Goes On' and 'Echo' while throwing hats and cloaks to the standing area. It was already time for the closing speeches. Members looked back on their two years and 10 months since debut.
JaeYoon: "I have so many words to say. There is something I want to brag about: YoungBin and TaeYang came up with the choreography of 'See U Tomorrow', 'Dreamer' & 'Echo' even if they were busy. I really wanted to brag about in front of you. FANTASY, don't forget that you are our miracle. Before entering the stage today, we were looking at you from the back while the intro was playing. It was the first time to see that many lightsticks. It came to an end. Thank you for coming to the concert. We will do better. Thank you so much for the cheers, it gave me strength."
DaWon: "Preparing for the concert was not easy because we had not much time. I was very sorry that we couldn't do it with InSeong. We were thinking about how we should do. We had to show you a good performance. I had a lot of thoughts about how to show it to you. It is the first time that there are so many of you in one place. I wondered: can we grow up more? do we have a bright future? Thank you for waiting for us with such an amazing answer. I will work harder."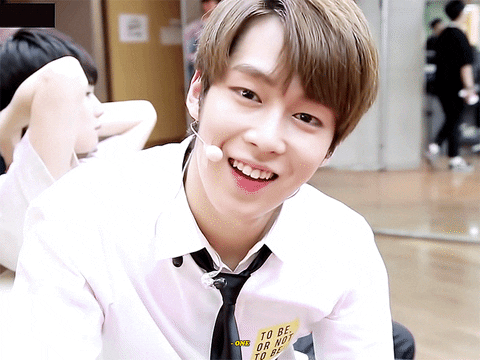 Chani: "DaWon-hyung said a lot of good things. I want to thank you like I always do. This time I have a question! We started to perform 'Jungle Game' back in 2015. As we prepared it for this concert, I thought that it might be the last time. Because hyungs are having a hard time now. I have become heavier now. Back then, I was very light. Now, RoWoon-hyung is asking me to go down quickly. That is why I thought today might be the last time. Do you still want to see 'Jungle Game'" FANTASY screamed "Yes." Chani smiling said, "Then... we will do."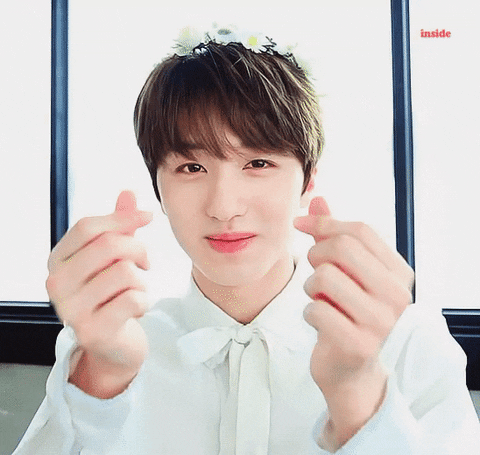 HwiYoung: "I was happy to do the concert today. When I am alone when we have no activities, I am getting hit by reality. I am thinking "Am I doing good?". I have the same concern as you. I am not the style to speak and share my thoughts with others. I am kind of thinking hard by myself but then when I am on stage, this disappears. This is good. I am happy that you share your time with us. I will try my best to improve myself.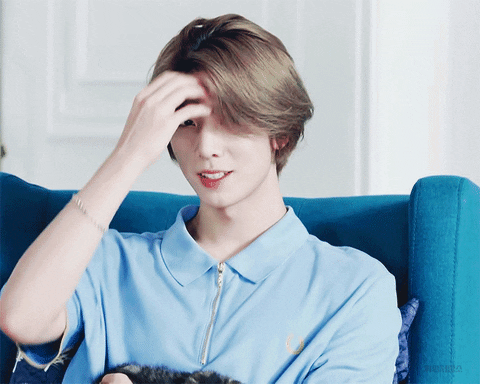 TaeYang, very emotional: "Because of chance or destiny, we are meeting and seeing each other in one place. It is hard to believe. Chance or destiny, it does not matter for me. Just by being together is what I want. I am always sincere so please believe me. Today was nice because I was with you. I love you."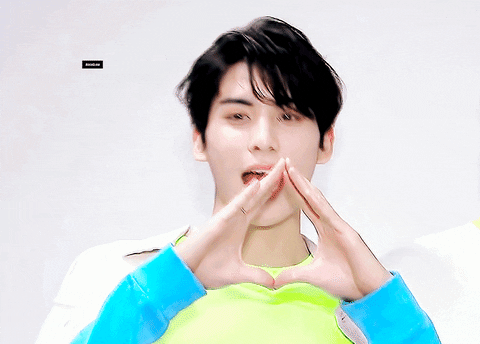 ZuHo: "During 'Enough', [E.g. when he was sick and was not part of the activities] I thought that I would never be able to be on stage again. I was very weak at that time. Back then, my father told me "If you want to harm the persons who love you, just give up" and that permitted me to come back to my senses. I'm sorry I couldn't do better and I'll work hard."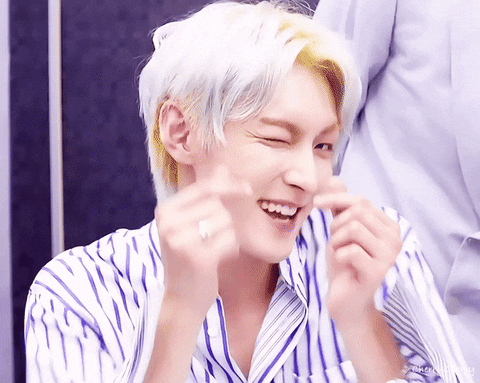 RoWoon: "After our debut, I have never rested. After music shows, at dawn, we learned acrobatics. To be honest, I was a little tired. This could be a bad thinking but when I was younger, I thought that success would come quickly, to tell you honestly. That was what I thought. We have put it a lot of efforts but the reality was not as much as we expected so I had a huge sense of loss. I was sorry to other members too. During my other activities, I should have more promoted the group. I felt sorry to show that I was feeling pressured. These days, I am thinking that even if it was hard to prepare for the concert, I feel I received comfort here and I am happy. When I sing, dance, and act, I am happy. I thought that we can all be happy together by focusing on something else than success."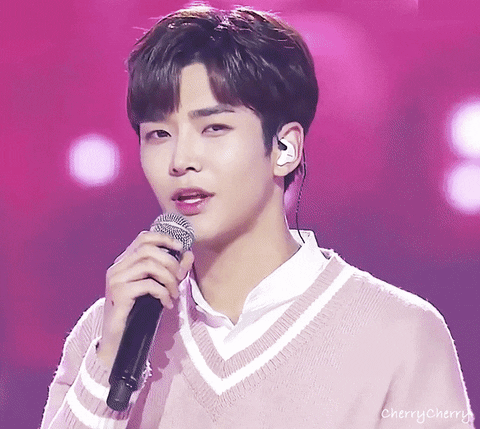 YoungBin: "I was very happy and grateful when I hear that we could do the concert. At first, I thought it was impossible. We have prepared the best we could, we have to make sure that you can come to see us next time. But I'm a little worried about that. Thank you to the members for listening to me during the preparations."
Members announced that they wrote a song based on the fans' lightstick, it is called 'Beautiful Light'. All over sudden, InSeong made his entry on stage!!
He made a special surprise appearance with a cake with two candles because there were two birthdays and because it was their second concert in Seoul. Needless to mention that members got very emotional. DaWon and ZuHo cried while hugging.
FANTASY screamed, "Don't be sick". InSeong despite needing rest decided to stay for the 'Beautiful Light' stage looking at the member sitting on a chair on the middle of the stage. YoungBin sweetly stayed nearby his side, one hand on his shoulder.
[📸] 2019 SF9 LIVE FANTASY #2 UNIXERSE

지금 이 시간이 끝나지 않길 이 순간 이대로 영원하길❤️#SF9 #에스에프나인 #UNIXERSE@SF9official pic.twitter.com/VOqgZKwDbT

— SF9_FANCLUB (@SF9_FANCLUB) August 10, 2019
RoWoon thanked fans for spending their youth together. In the end, members stayed on stage and waved to fans. ZuHo and YoungBin crying hugged. Chani stayed busy flying clothes in the standing area until the very end.
To conclude, SF9 is well known for their breathtaking performance and indeed it was powerful and fascinating. Moreover, since the venue was quite small, it felt even more special and close to the members who have a lot of love for their fans.
I am wishing InSeong a healthy recovery. I also hope to see SF9 with all the 9 healthy and happy members for a fourth time very soon.
FANTASY don't forget that RoWoon's drama based on a popular webtoon will start to air in September (we got you covered here). Members are also leaving for their Asia Tour.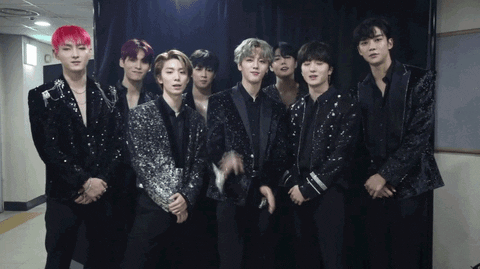 Read More : Exclusive Interview: SF9's UNLIMITED Fantasy – SF9 Shares Upcoming USA · Europe Tour, NARCISSUS, And more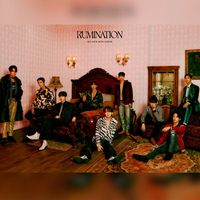 Became a fan of SF9
You can now view more their stories