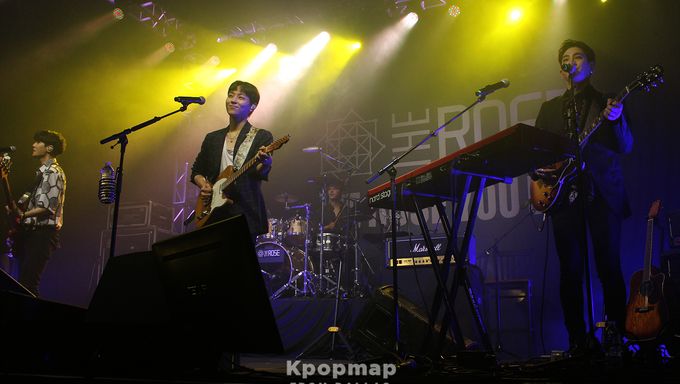 STORY BY
James Thompson
Kpopmap Contributor
The Rose were not prepared for the volume of Dallas fans and Dallas Black Roses weren't prepared the energy of The Rose. I have been to many K-Pop concerts, but the spirit inside The Granada Theater in Dallas on September 4th was unmatched.
They expertly performed their big hits like 'Sorry', 'Red', 'She's In The Rain', 'Baby', 'Like We Used To', and 'ILY' while also performing some great covers like 'Sign of the Times' by Harry Styles and 'Breakeven' by The Script. Unlike other K-Pop concerts, The Rose had no VCRs or breaks, but they did have solo acts to allow for rests. DoJoon, the keyboardist and acoustic guitarist, covered 'Hold Back The River' by James Bay. JaeHyeong, the bassist, and HaJoon, the drummer, did a duet of 'Soldier' by Before Your Exit. WooSung, the lead singer and guitarist, performed 'Face' and 'Lonely' from his solo album.
I think one of the highlights of the night was the crowd's response after 'OMG'. I have heard loud crowds after a song but I had never heard one that loud for that long. I was honestly fearful of hearing loss after it. The crowd was unwavering while The Rose continued to repeat the ending of the song 4 or 5 times. DoJoon proceeded to thank the crowd and told us that they will never forget this.
I can not fathom how The Rose could have put on a better show and I am hoping to see them every time they come back to Dallas in the hopes that I am proven wrong. The show was honestly a delight to the senses, a sight to behold and a sound to be believed. It will be a hard show to follow to whomever is coming to Dallas next.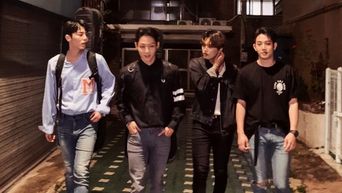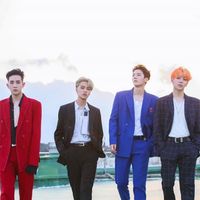 Became a fan of The Rose
You can now view more their stories