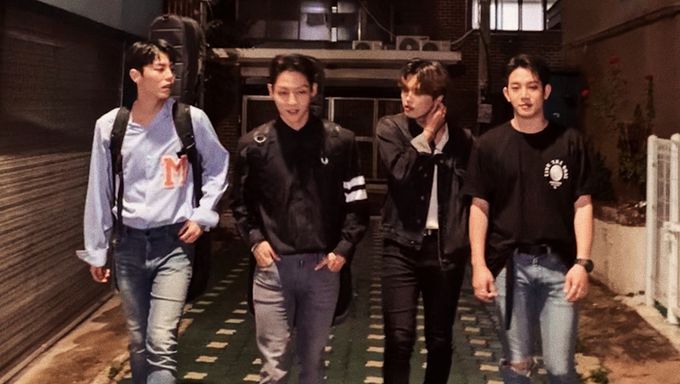 Earlier in February 2020, The Rosefound themselves in the headlines of many news outlet because of the contract termination they had requested and going head on with their then agency (J & Star Company).
While they were going through the law dispute, many fans from all over the world were hoping that they would not disband.
The reason being they are a talented band with amazing voices and of course, teamwork and love for their fans, Black Rose.
Earlier, fans had noticed that the band had opened new social media accounts and hinted that they were going to drop new music on Aug. 24!
Ready for the gift?

8.24.20 #blackrose pic.twitter.com/X8c9XIivu2

— The Rose Sound (@TheRoseSound) August 11, 2020
Looks like fans were blessed as they had released a song 'Black Rose' dedicated to them on many music channels such as Apple Music, Spotify, iTunes and so on.
For their official music video, you can also check it out above.
The song which they had released had caused Black Rose to burst in tears as the lyrics were meaningful and emotional. At the end of the song, the lyrics 'Don't worry about us' could also be heard.
It seemed like the band did not want their fans to worry and suggested that they will be back and return with even more music.
Are you also loving the newly released 'Black Rose'?