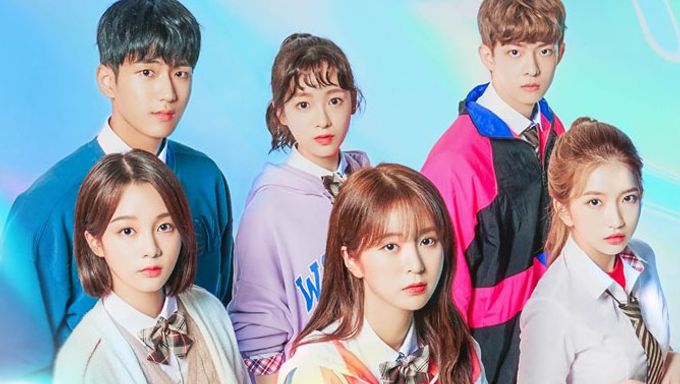 "A-Teen" fans, this drama is for you! It is said to be a spinoff of it and to be set in the same school as the popular web drama "A-Teen". "The Guilty Secret" -the new English title, previously called "I Have a Secret"- is also produced by Playlist Studio.
Actors from "A-Teen" will make an appearance in this new drama such as April's NaEun.
The cast is composed of rookie actors. April's JinSol and VICTON's SuBin are starting their acting career.
If you like romance school growth drama this is for you!
Don't forget that Playlist Studio is easy to access with multi-language subtitles. For the links, check them down the article.
Here is more information.
The Guilty Secret (2019)
Information
Title: The Guilty Secret/I Have a Secret/Met You Again/You, the One I Met Again/Dasi mannan neo/다시 만난 너
Director: Wang HyeRyung
Writer: Choi YooJi, Kim JaeHyuk
Network: Playlist Studio on Naver TV and V-Live, Facebook and YouTube
Runtime: From Sept. 8, 7 pm KST
# of Episodes: 12
Language: Korean
Summary
What if the only friend who knows my secret is transferred to our class? The growth drama about teenagers with big and small secrets.
Cast
Kim NuRi as Oh JiSoo
She is a high school student who loves talking with her friends. She thinks friends are important. She is smiling but she hides a secret. The only friend that knows her secret is transferred to the same class.
Kim SeoYeon as So MiJi
She is a mysterious high school girl who got transferred to the same class as Oh JiSoo. It is hard to know what she thinks because of her cold attitude. She got close to Oh JiSoo during the summer vacation as they attended the same academy. However, the moment she learned her secret, she disappeared.
April's JinSol as Ha DaSom
She is Oh JiSoo's best friend. She has been dating classmate Jo AhSung since the first semester of the first year. She is fighting often with him but reconciles right away. She makes a slip of tongue time to time but her loyalty is strong.
VICTON's SuBin as Jo AhSung
He is often teased by his friends but he has a lot of friends. He is dating Ha DaSom, the best friend of Oh JiSoo. From time to time, he has no sense of dating. He often plays soccer with his best friend Lee YooJae.
Kim MinChul as Lee YooJae
He has never missed the top of the class. He is a smart student. He has a good sense. He loves soccer.
Riho Minama as RiHo
She is an idol trainee from a large company. She is well-known in the high school. Every time she gets stress by her monthly evaluation, she draws.
Interesting Facts
Here is one teaser.
Here are the official posters released.
Here are useful links.
Playlist Studio's Instagram, Playlist Studio's YouTube, Playlist Studio's Facebook, Playlist Studio's V-Live
Here is what seems to be the Instagram account of the main character of the drama.
https://www.instagram.com/p/B0XzAqWlM0s/
Read More : 5 Reasons To Start Watching Campus Romance Web Drama "Love Playlist 4"