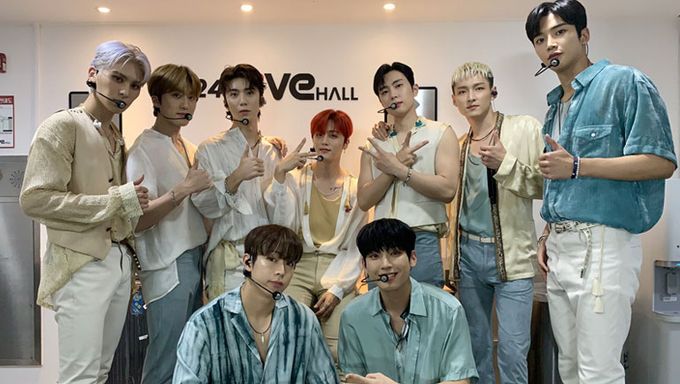 SF9 is back with their 8th mini-album "9loryUS" and title track 'Summer Breeze'. It is their first comeback after about 6 months, since their 1st full-length album 'FIRST COLLECTION' released in January. SF9 has been showing a sharp rise in 2020 and many are looking forward to this new album.
This album has two versions: Golden Chaser and Black Chaser version. Like in the music video, SF9 shows two different vibes with a bright and fresh concept and a dark and charismatic concept.
YoungBin, InSeong, JaeYoon, DaWon, RoWoon, ZuHo, TaeYang, HwiYoung, and Chani held a fan showcase on July 6.
TaeYang opened the showcase with sweet words saying that he was happy because he was with FANTASY.
Members have been actively sharing a lot of content with FANTASY on V-Live between these two albums. DaWon also has his own hilarious show on M2 YouTube Channel called "WDDD" (make sure to check it here, it has English subtitles). He spoiled that next week there will be someone famous appearing in the show.
InSeong and HwiYoung are filming for the web drama "Dok GoBin Is Updating" to be released next month.
The album "9loryUS" was released on July 6 at 6 PM (KST) but the group pre-released 'Summer Breeze' MV last Sunday at midnight. The MV has now accumulated more than 4 million views (as for July 7, 10 AM KST, on FNC and 1thek channel combined). It is one of the hottest MVs of the moment.
The music video is a mix of a spy movie with guns, luxury car, motorbike and helicopter, and summer concept with flowery shirts, flowers, and fresh outfits. Members look radiant in this new release.
RoWoon shared that the filming set was huge and that it was fun. Members even used kart to move around. JaeYoon shared that members were using real guns and they were scared of them.
JaeYoon selected HwiYoung has the one with the best action scene in the music video according to him because HwiYoung had a gun hidden inside of a flower bucket. Check the scene below.
Hwiyoung be like surprise motherfcker I have a gun behind all these flowers #SF9  #에스에프나인  #8TH_MINI_ALBUM #9loryUS  #여름향기가날춤추게해  #SummerBreeze  #여름_향기는_SF9을_춤추게_해 pic.twitter.com/T3JUnnCw6i

— 의정 (@_dadadawon) July 5, 2020
The main point of the choreography are the members shooting guns. Have a look at the video below.
https://twitter.com/pure_chani/status/1280104207261949954
For this mini-album composed of six songs, members participated a lot this time too. YoungBin, JuHo, JaeYoon, Chani, and HwiYoung participated in lyrics.
ZuHo fully participated in the lyrics, composition, and arrangement of 'Go High'. He explained that he wanted a song like his precious one 'Dance With Us', a song to have fun in daily life to give strength to the listener.
SF9 also performed three of their new songs along with previous title track 'Good Guy'. Have a look at their performances below.
Members wearing sky blue and white outfits performed their new title track 'Summer Breeze'. The song has a free summer mood.
They performed the B-Side track romantic song 'Into the Night' with cute dance moves.
The last performance was emotional 'My Story, My Song' that tells the desire of SF9 to light the path for FANTASY by endlessly singing sincere songs of comfort. Sadly, the stage is not (yet?) available for replay. Make sure to have a listen to it below.
SF9 is back with the perfect album to listen in summer and to make a bigger impact in the K-Pop scene.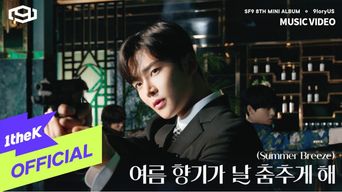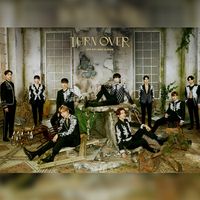 Became a fan of SF9
You can now view more their stories