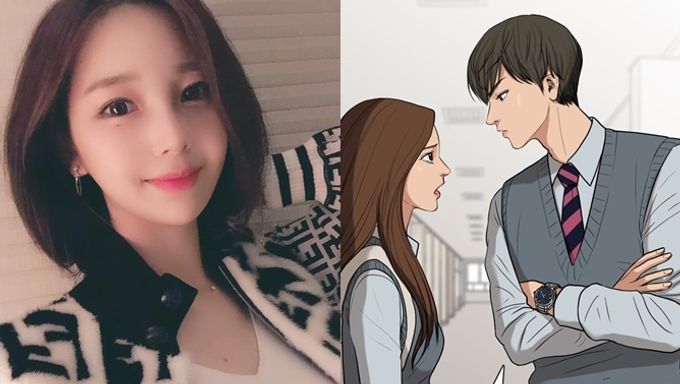 Yaongyi is the artist-author of the very popular "True Beauty" webtoon. Many in and out of Korea are in love with the story, a girl that turns into a goddess thanks to makeup skills.
The webtoon will be adapted in drama but the cast and the broadcasting schedule is yet to be released. You can also find out more about the webtoon and which cast Koreans want to see in the remake here.
Many talked about how pretty the writer is.
On her Instagram, she has been sharing her interest for SF9. Though various pictures, she has been showing her love for the group and she also mentioned that she is a FANTASY.
Fans also think she likes members InSeong and RoWoon. Because she mentioned her disappointment on one of her posts as she did not get any photo card of them.
Are you surprised?
Update: Her bias used to be JaeYoon but it is now ZuHo.