It is without a doubt that SF9 is one of the hottest boy groups in K-Pop at the moment, especially following their appearance in the Mnet show "KINGDOM: LEGENDARY WAR," which has led to the group getting a new wave of attention. With new FANTASY joining the fandom, they would naturally want to get to know the members in more detail.
One member has also been getting attention for his role in the popular K-Drama "Doom At Your Service." SF9's DaWon has captured the hearts of many in his role as Tak SunKyung (brother to Park BoYoung's character Tak DongKyung), making many K-Drama fans wonder who he is.
So, here a list of 8 reasons why SF9's DaWon will wreck your bias once you get to know him.
1. He was born to be a variety star
On top of being talented in singing, dancing, and acting, SF9's DaWon has another talent. DaWon is in charge of variety in SF9, which makes total sense once you see him in his element.
DaWon is naturally charismatic and witty, coming up with entertaining reactions and ad-libs whenever he is on a variety show. He has an infectious spirit that only comedians and variety stars possess.
As a result, DaWon actually has his own variety show. It is called "우다다다 (WDDD)," which stands for 'Our DaWon Will Do Everything.' In the show, he has a different mission for each episode that has to be completed. You can really see his creative and comedic side on the show.
2. His duality knows no bounds
SF9's DaWon is well-known for his ability to shift from one personality to the next. He is adorable and not afraid to show that fact off through cute acts or poses, but he doesn't want you to forget his more mature side. DaWon can transform into a cool and sexy idol in no time, making FANTASY swoon.
Duality of #Dawon in 3 seconds pic.twitter.com/Sk9hu13f9F

— jujuyoonie"💧 (@sepgubbueiing) June 27, 2021
3. The category is body
He has one of the best-built bodies in the group due to the hours he has dedicated to the gym. He is best known for his muscular arms, broad shoulders, and abs. SF9 stylists tend to dress him in revealing cuts that bring attention to his muscular torso and upper body.
4. The king of K-Pop covers
SF9's DaWon has covered some of the most popular songs in K-Pop, on YouTube. He has covered songs such as 'Lovesick Girls' by BLACKPINK, and 'Dynamite' by BTS. He puts his own flavor into the songs and covers them with his melodic vocals.
Even with his busy schedule wrapping up "KINGDOM: LEGENDARY WAR," filming for "Doom At Your Service," and preparing for SF9's comeback, DaWon has found the time to release his latest cover which is 'LILAC' by IU. Check it out below.
5. The best eye smile
SF9's DaWon has one of the purest smiles that reaches all the way to his eyes. It's enough to make anyone's day a little bit better when they see it.
6. Forever young and good with kids
On another episode of the show "우다다다(WDDD)," DaWon shows off his playful side as he gets two child-related missions for the day. The first is to select some interesting children's toys and the second is to pick up a 4 and 7-year-old from school. Swaying back and forth on a swing set, DaWon comes up with the idea to review the toys with the children he will spend the day with.
Although he seemed a little frazzled by the high energy levels of the kids, DaWon had fun playing with them. How could anyone's heart not melt after seeing that?
7. He's a natural defender
His MBTI personality type is ISFJ, which is the defender type. People with this personality type are described as warm and unassuming. People with this personality often have contradictory instincts. They can be social and communicative, but introverted. They can also react emotionally but have good analytical and logical reasoning skills.
According to his MBTI, DaWon is the kind of person who has many layers that could help him understand a situation from all sides before dealing with it. One thing is certain, he'd easily be able to defend his place in FANTASY's hearts. Check out this article for the other members' MBTI personality types.
8. Boyfriend material
DaWon's Instagram is full of boyfriend material photos. There are a lot of perspective shots and images that can make you imagine being at a place with him. He even captions them accordingly to make them seem like a direct message to FANTASY. For example, on this post that says, "Take care of me."
SF9's DaWon is definitely an idol that overflows with talent and charm. Anyone who watches him perform is sure to have their bias list put in danger.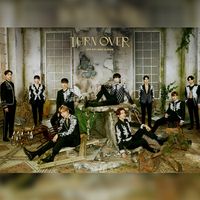 Became a fan of SF9
You can now view more their stories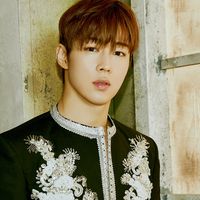 Became a fan of DaWon
You can now view more their stories