Welcome to the twelfth article of Kpopmap's series exploring the amazing duality of K-Pop idols!
Previously in this series, we brought to you the duality of  SF9's ZuHo, ATEEZ's SeongHwa, MinGi, MIRAE's Son DongPyo, Stray Kids' Felix, VERIVERY's GyeHyeon, EXO's BaekHyun, THE BOYZ' YoungHoon and UP10TION's Kim WooSeok, CRAVITY's MinHee and ITZY's YeJi with you.
Today, we'll be diving deep into the amazing duality of AB6IX's Lee DaeHwi!
DaeHwi is known for his elegance and his immense talent in songwriting and production besides ,of course, singing, dancing, and even choreographing! If one phrase could define DaeHwi, it would be: Jack of all trades and master of them all! 
What is visually the most striking about DaeHwi however, is his duality! He can switch between an angelic aesthetic to a devilishly handsome look in a matter of seconds. Whenever he assumes either concept, he takes it to a whole new level each time. If that's not an incredible talent, we don't know what is. His cute personality even gained him a nickname: Sarangdoonghwi!
A subtle change of expression, a slightly different gaze, a soft smile, are enough to bring out different sides to DaeHwi. No wonder he's one of the most beloved idols, both among fans and fellow artists alike. 
Which DaeHwi is your favourite? Lee DaeHwi or Sarangdoonghwi? Share your thoughts with Kpopmap in the comments section down below!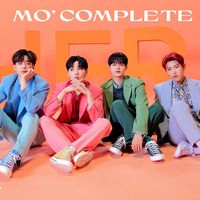 Became a fan of AB6IX
You can now view more their stories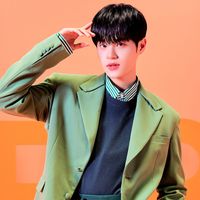 Became a fan of Lee DaeHwi
You can now view more their stories