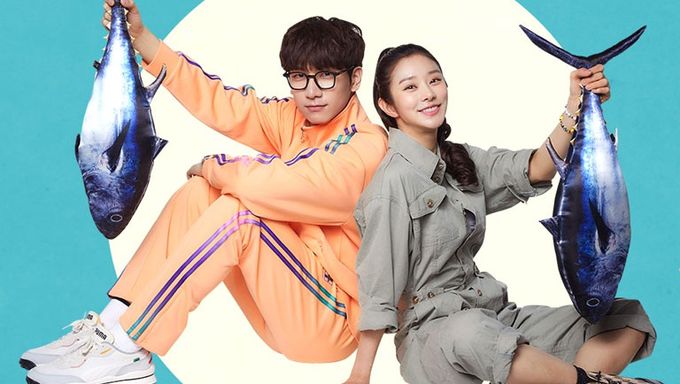 "Gaduri Restaurant" is a romantic comedy web drama of KOKTV.
VIXX's Hyuk ("Romance Special Law", "The Great Show") and Lee JooBin ("Trap", "Item", "Be Melodramatic", "The Tale of Nokdu", "Find Me In Your Memory") are the leads.
Previous web dramas of KOKTV are "Best Mistake", "Real:Time:Love", "Woong Woong", and more.
The web drama is available on V-Live and YouTube, check the links at the end of the article.
Here is more information.
Gaduri Restaurant (2020)
Information
Title: Gaduri Restaurant/Gadurihoesjip/가두리횟집
Director: Seo MinJung
Writer: Jang YooYeon
Network: KOK
Runtime: From June 9 on KOKTV, From June 2 on Seezn
# of Episodes: 12
Language: Korean
Summary
It tells the sweet and savage romance of Ga DuRi, the owner of a sushi restaurant famous for its dating counseling, and of suspicious and mysterious Cha WooBin who lives next door.
Cast
Lee JooBin as Ga DuRi
She is the chef of a sushi restaurant that is famous for its dating counseling with tarot. She is a legendary goddess.
VIXX's Hyuk as Cha WooBin
He is without job and looks suspicious and mysterious. He lives next to the sushi restaurant of Ga DuRi. He looks like the bum of the town.
Posters & Teaser
Here is the teaser.
Here is the official poster.
Links
You can watch the web drama of KOK YouTube and V-Live channel.