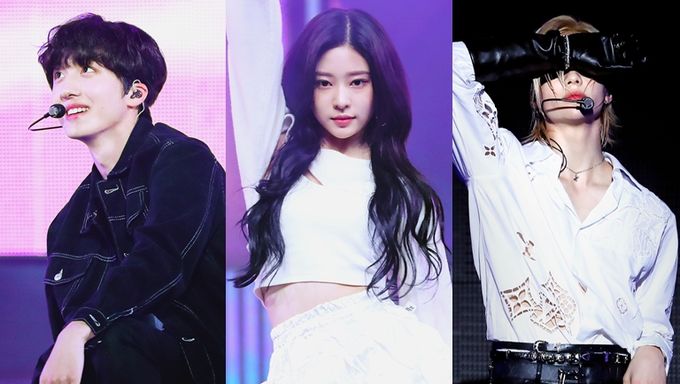 Did you know that IZ*ONE's MinJu, SF9's Chani and Stray Kids's HyunJin are the MCs for MBC "Music Core"?
Not long ago, the three of them did a captivating stage together! If you happened to miss it, you can check out the full fancam below.
On Nov. 13, MBC had also uploaded the still cuts of the performance on their Naver post. The photos look stunning and fans could not help but praised the photographer for taking such jaw dropping photos.
Many were talking about how MinJu looked so pretty and feminine with the white outfit.
As for Chani, he looks trendy and fashionable with his denim jacket. He is also really adorable when he smiles.
Fans of HyunJin could only hold their breath as he looked charismatic and seductive with his facial expression.
Seeing how all the photos turned out well, many are asking and hoping that they could see more collaboration stages of the 3 idols in the future.
IZ*ONE is said to make a comeback in December, Stray Kids will be holding their online concert on Nov. 22 and Chani is acting in upcoming drama "Imitation" and web drama "Are you leaving?".
Are you loving the photos of them too?