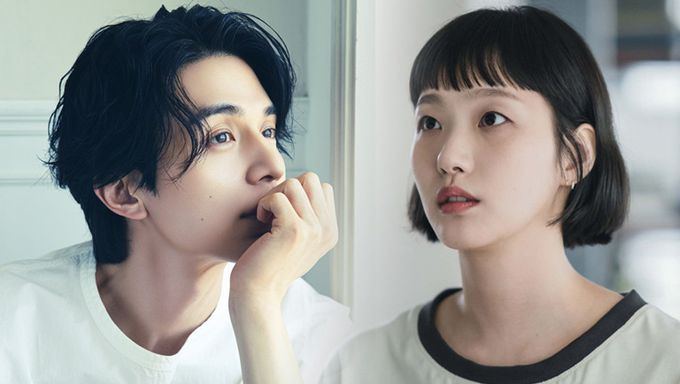 One of the most popular K-Dramas airing at the moment is undoubtedly Kim GoEun and Ahn BoHyun's "Yumi's Cells". Besides consistent ratings, the drama is also receiving a lot of love from fans all over the world. "Yumi's Cells" is based on a hugely popular webtoon of the same name by Donggeon Lee and tells the story of a woman in her thirties who navigates her ordinary daily life with the help of her animated cells. 
Currently, we're on the first season of the show and there will be a second season that takes us further into the story. You can read the webtoon in English here. If you've already read the webtoon, you would be familiar with the character of Shin SoonRok. Without spoiling the story for those who haven't caught up with the webtoon, suffice to say that Shin SoonRok is a very important character in Yumi's life.
Currently, no actor has been cast for the role of Shin SoonRok. So, we picked 4 actors who we think would be perfect for the character: Lee DongWook, Nam JooHyuk, BTS' V and Lee JongSuk. 
MAJOR SPOILER ALERT!
In the webtoon, YuMi has 3 partners: Gu Woong, Yoo Babi, and Shin SoonRok. Ahn BoHyun plays Gu Woong and GOT7's JinYoung plays Babi. Both these characters are expected to appear in the first season itself. SoonRok is also one of YuMi's boyfriends but it is safe to assume that he will appear either at the very end of season 1 or in Season 2. 
Shin SoonRok can be described as an INTP. He is reserved, disciplined, mature, highly logical but also playful and affectionate. Most importantly, he is highly compatible with YuMi. To find out who YuMi actually ends up with, we recommend you find out yourself so that we don't spoil all your fun.
Who should play Shin SoonRok?
※You can vote multiple times without sign in.
Lee DongWook
Nam JooHyuk
BTS' V
Lee JongSuk
Note: The aim of the vote is for Kpopmap readers to share their opinion about their preference for the cast. It is not affecting the cast of the production team.
If you are interested in other drama adaptations of webtoon and their dream cast, you can check out our previous articles: "The Moon That Rises In The Day", "Love Alarm", "Something About Us", "Cohabit That Is Knocking Me Over With A Feather", "True Beauty", "Sweet Home", "A Good Day To Be A Dog", "Itaewon Class", "Lookism", "The Remaried Empress", "Gorae Byul - The Gyeongseong Mermaid", "There Must Be Happy Endings", "Now I'm Taking A Break From Dating", "Weak Hero", "Delusion" and more.
Are you watching "Yumi's Cells"? Share your thoughts with Kpopmap in the comments section down below!