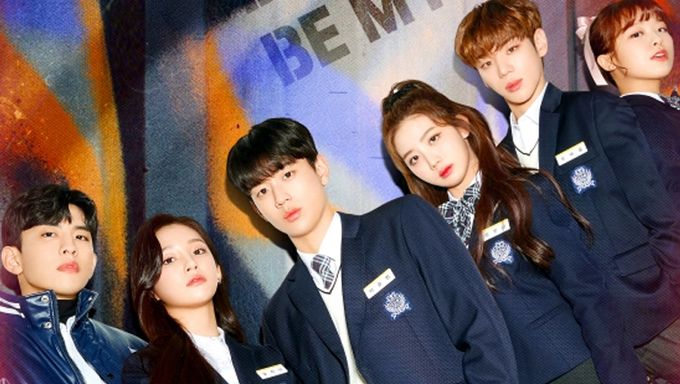 After the success of "Best Mistake" season 1 and 2, it is time for the spin-off "Be My Boyfriend".
The rookie actors Lee SiWoo ("Sisyphus: The Myth"), Shin HyunSeung, Cherry Bullet's YuJu, Im SungKyun, A.C.E's Kim ByeongKwan ("Age of Youth 2" and "Zombie Detective" as a guest), and Jung BoMin ("Triple Fling", "Freshman") are the lead actors. They are all rookies debuting in acting with almost no previous experience.
The drama is produced by WHYNOT media who previously worked on "Kiss Goblin", "Single & Ready To Mingle", "One Fine Week", etc. Check out the links at the end of the article to watch the episodes with English subtitles.
The drama will be available every Tuesday and Thursday at 6 PM KST on KOKTV YouTube and V-Live. It will be released on Feb. 25 on NaverTV and V-Live and then from Mar. 2 on YouTube.
Here is more information.
Be My Boyfriend (2021)
Information
Title: Be My Boyfriend / From Today, Dating Contract / Oneulbuteo gyeyagyeonae / 오늘부터 계약연애
Director: Lee ShiYoung
Writer: Han SongYi
Network: WHYNOT Media on KOKTV
Runtime: From Feb. 25 on V-Live, From Mar. 2 on YouTube
# of Episodes: 15
Genre: Teen romance
Language: Korean
Summary
Lee SeungMin is a common boy with no presence and he has a crush on the most popular girl in school Oh JiNa. One day she suddenly suggests starting a contract relationship with him. Can SeungMin and JiNa safely end their contract relationship and start a real relationship?
Cast
Lee SiWoo as Oh JiNa
JiNa is a promising idol trainee from a famous agency. She looks cold and difficult to talk to on the outside but she is straightforward and easy-going. She also has friendly charms. She is envied by all the girls at school.
Shin HyunSeung as Lee SeungMin
SeungMin is in the first year at school. He is doing ok at study, sport, and friendship. He is considerate and sincere in everything he does. Thanks to this, he gained the trust and like of his classmates.
Cherry Bullet's YuJu as Sung HanNa
HanNa is part of the school's popular trio with JiNa and MinJi. She has a showy and arrogant personality and she is hard to approach. However, she has a good sense of fashion and likes fashion trends which gets her the envy of other students.
Im SungKyun as Ku HyungTak
HyungTak is a baseball player genius since elementary school. With his good grades and good relationships, he monopolizes the love of students and teachers.
A.C.E's Kim ByeongKwan as Oh BaWool
BaWool is in the same class as SeungMin and he shares everything with him. He likes to enjoy life. He knows everyone and everything going on at school.
Jung BoMin as Ju MinJi
MinJi is part of the popular trio of the school with JiNa and HanNa. She is Paris Hilton at the school. She has a cheerful personality loved by many. When JiNa and HanNa fight, she is the one acting as a mediator.
Interesting Facts
Here is the teaser.
Here are the official posters.
Links