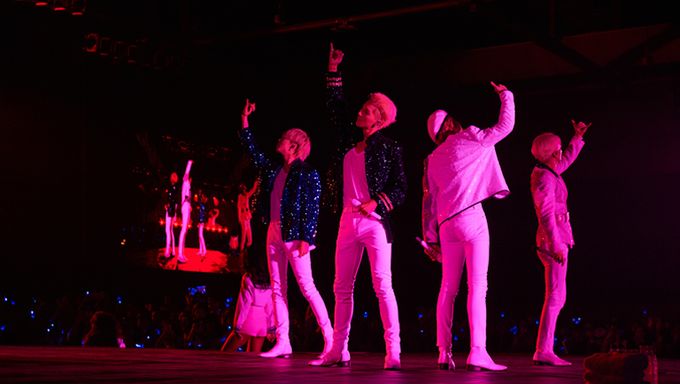 After a long four-year wait after their debut, WINNER held their first long-awaited solo concert in Singapore at The Max Pavilion on Saturday, November 3rd. Local INNER CIRCLE were blessed with spectacular performances that was filled with amazing stage effects, suave dance moves, smooth vocals and so much more. Kpopmap was more than happy to be invited for the event and our photographer in Singapore made her way down and shared the following review.
The concert started with WINNER performing 'Empty' and 'Air', following by a short English introduction by the members as they expressed how delighted they were to be performing in Singapore and being able to meet their Singapore INNER CIRCLE again.
Leader Yoon mentioned that they had visited Singapore Flyer the previous night but regretfully did not manage to take it as it was too late. He revealed that they took a couple of photos with it instead and will be uploading them (which he eventually did on his Instagram and Twitter!).
The members also spoke briefly on how they enjoy local cultures while they are touring to connect better with their international INNER CIRCLE.
Mino caused the crowd to scream their heads off as he was the first member to begin the series of solo stages with 'Body' and 'Turn off the light'. Followed by JinU, he captivated the audience with his version of BIGBANG's G-Dragon 'Untitled, 2014'. As for Yoon, he sent the audience into a joyous swoon with his heart-throbbing accapella of Troy Sivan's 'Youth' which he mentioned that it was his first time performing it! He also performed 'It Rains' and 'Instinctively'. The series of solo stages came to an end with Hoony's enthusiastic performance of 'Serenade' and BIGBANG's TaeYang 'Ringa Linga'.
Cladded in white outfits, the four of them returned to the stage performing their class songs such as 'Immature', 'Island', 'Really Really', 'Love Me Love Me' and so much more with the crowd jumping in unison to the beat and singing along loudly with 'LA LA' as the finale song.
Of course, the show can definitely not end without an encore stage! As the audience cheered and anticipated anxiously for an encore, the idols returned to the main stage for an encore pack of songs that included 'Don't Flirt', 'Luxury, 'Really Really' and 'Everyday'.
Local INNER CIRCLE also prepared various fan events like the hand slogans and the 'W' project, which a 'W' was made up with the audience's phone flashlights. They were touched by their effort and were all smiles too. Quoting Leader Yoon, "Singers cannot exist without listeners", the show came to an end with WINNER expressing their thanks and love for their fans, promising that they will be back with a new album very soon.
Read More : UP10TION, Closed Their Successful Series Of European Concerts In London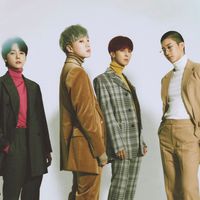 Became a fan of WINNER
You can now view more their stories