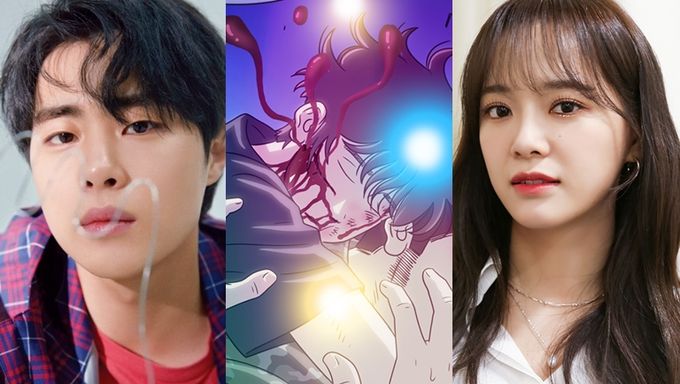 It is confirmed Gugudan's SeJeong, Jo ByungGyu, and Yoo JungSang are cast for the drama adaptation of the webtoon "Amazing Rumor". It is one more webtoon to be adapted into a drama in 2020.
The webtoon "Amazing Rumor" (in Korean "경이로운 소문") by JangYi was first published in 2018 and the season 2 is currently on-going. The hero thriller drama of the cable channel OCN will air in the second half of 2020.
It tells the story of evil spirits of the afterlives who come down to earth to have eternal life and "the Counters" that are capturing them. The three main actors are Counters working against evil spirits.
SeJeong as Do HaNa can guess the locations of evil spirits.
Jo ByungGyu as So Moon is a central figure of the Counters.
Yoo JunSang as Ka MoTak is a powerful Counter.
Here is a look at the webtoon.
For more information and character descriptions, you can check our cast and summary here. You can read the webtoon in Korean here.
Are you looking forward to the drama?