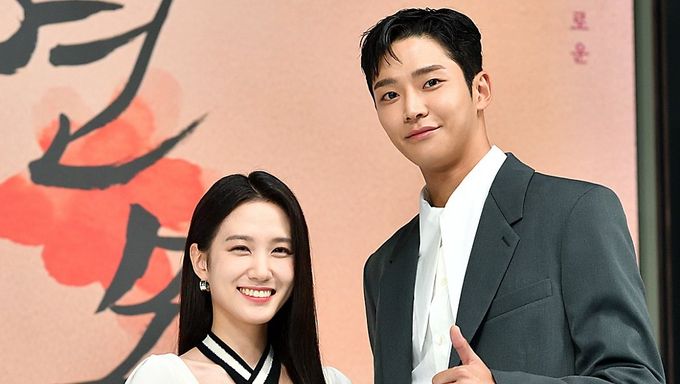 "The King's Affection" is the new K-Drama that is destined to have K-Drama fans counting down the minutes until each episode airs. 
The drama has grabbed attention for its visually stunning cast and interesting storyline. "The King's Affection" cast includes SF9's RoWoon, Park EunBin, Nam YoonSoo, VICTON's ByungChan, Bae YoonKyung, and DIA's Jung ChaeYeon. 
Recently, the director of the drama, Son HyunWook, said that he cast RoWoon for his amazing acting skills and the way that he conveys his emotions when he acts. However, he jokingly said that he regretted casting RoWoon to act in the drama. The reason is a little bit silly, though.
He regrets casting RoWoon in the drama because he is too tall! Don't worry, the director is only joking though.
The reason the director regrets casting RoWoon is only because it made it slightly more difficult to cast the other male actors.
He had to take their height into consideration and make sure to cast actors who are taller than 180cm. He thought that the rival romantic interest needs to be on the same level as RoWoon, so their height became an important factor.
VICTON's ByungChan is 185cm and Nam YoonSoo is 186cm.
The director says that he cast RoWoon because he enjoyed his acting in his previous dramas and thinks that he pulls the character of JiUn off well.
We're glad that RoWoon was cast because the height difference between him and Park EunBin is absolutely adorable! Many netizens agree, too.
Park EunBin is 163 cm.
Whereas, RoWoon's height is known to be around 190 cm, according to his interview with Cosmopolitan in Aug. 2021.
That makes a difference of about 27 cm, which makes the two look adorable standing next to each other!
What do you think of their height difference?