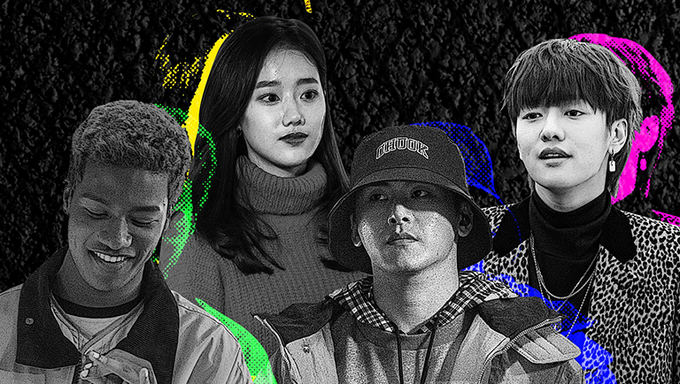 "Hip Hop King" is a growth drama about Hip Hop. The main cast is mainly composed of talented acting-dols and of one model.
Former INFINITE member Hoya who is active under the name Lee HoWon is adding a new drama to his filmography. Lee HoWon is currently doing his military service since Feb. 7. The drama was filmed before his enlistment.
Cross Gene's Shin, also active as Shin WonHo, is back to the small screen. The acting-dol has been acting in numerous dramas such as "Legend of the Blue Sea" (2016), "Risky Romance" (2018) and more.
April's NaEun is known for her acting in the popular web drama "A-Teen".
Model Han HyunMin is also a lead actor. He is well-known for being the first Korean model of African descent in Korea.
Here is more information.
Hip Hop King (2019)
Information
Title: Hip Hop King/Hiphabwang - Naseunagil/힙합왕 - 나스나길
Director: Lee JunHyung
Writer: Kwon SooMin
Network: SBS
Runtime: From Aug. 9
# of Episodes: 6
Language: Korean
Summary
The growth drama is about Hip Hop music by showing Hip Hop culture and its world.
Cast
Lee HoWon as Bang YoungBaek
18 years old, second year of high school. He transferred to this school.
His rapper nickname is BangBaek, he was born from a poor family.
He grew up in a small city in the countryside with his single mother. Then, at the age of 10, he moved to the city of Daegu where he grew up in the hands of his grandmother. His mother promised that she will bring him with her to Seoul when she settled. He is now 18 years old and still lives with his grandmother.
He is crazy about rap and he thinks about it all day. However, his dream cannot come true in Daegu. He decides to go to Seoul where are all the other rappers and to succeed in rap and then to help his grandmother who has raised him.
In Seoul, he is having a hard time. His mother is not helping him and in his new school, he becomes the target of bullies. His life in Seoul is tough.
All he can do is rap and he is not running away.
Cross Gene's Shin as Kim TaeHwang
18 years old, second year of high school.
He was born into a rich family. He is a bully and a rapper from the same school as YoungBaek.
His family is very rich and he has been living like this since a young age. He receives all the financial support from his family.
He is busy getting ready for the new season of "High School Rapper" and he is already acting like the winner.
These days, he is managing his image in advance of the show. In the past, he was doing a lot of wrongdoings and bully -expect for stealing money because he has enough of it. However, in his eyes appeared this guy that gets on his nerves -YoungBaek.
He is thinking: how can a loser like him rap? TaeHwang wants to step on his dream.
April's NaEun as Song HaJin
18 years old, second year of high school.
She is the goddess of the high school.
She has a complex familial situation and she is currently living in the house of a relative.
She likes to read novels, webtoons, and fanfictions with popular idols. During weekends, she rides longboards in the park, watches YouTube and learns how to play guitar.
Before meeting him at school, she first met the transfer student YoungBaek while she was working at the convenient store. They become friends who share secrets because she is hiding the fact that she is working there.
Their friendship is moving toward first love but the world is not always beautiful. She has too many secrets that she cannot even tell him.
Model Han HyunMin as Seo KiHa
18 years old, second year of high school.
He is in the same class as the transfer student YoungBaek. He is noisy but he has a warm heart.
He has always hated the bully TaeHwang but could do anything against him. He is supporting YoungBaek in his confrontation against TaeHwang.
Since his young age, he likes to draw graffiti and cartoon characters. He started to dream to be a webtoon artist. Through a special program, he posted his own webtoon online, however, he received a lot of bad comments and stopped his story. He does not really know what to do.
The only thing he is sure about is that he wants to date.
Interesting Facts
Here are the posters.
Here is one of the teasers.
Han HyunMin and Lee HoWon took a picture together back in January.
https://www.instagram.com/p/BsXYO9xhmah/
Read More : 10 Best Underrated Romantic Comedy K-Dramas To Have On Your Watchlist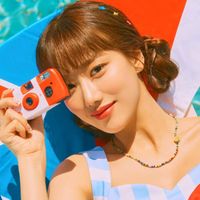 Became a fan of NaEun
You can now view more their stories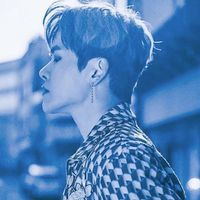 Became a fan of Lee Howon
You can now view more their stories