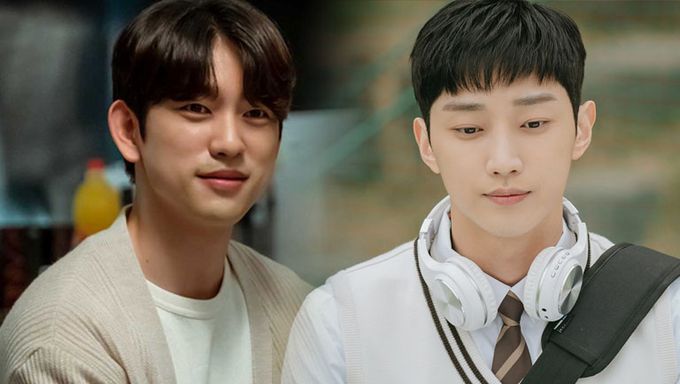 2021 has been an incredible year for K-Dramas and the second half of the year promises to be even better. Standing in August itself, there are some amazing K-Dramas currently airing and some highly-anticipated ones slated for later this month.
While immensely popular dramas like season 2 of "Hospital Playlist" and season 3 of "Penthouse: War In Life" would naturally require viewers to have watched the earlier seasons, here are 3 more incredibly gripping ongoing dramas that you can watch now!
Cast: Ji Sung, GOT7's JinYoung, Kim MinJung, Park GyuYoung.
Summary: In an imaginary Dystopian Korea, Kang YoHan is the "The Devil Judge" who appears in the live trial show involving the whole citizens of the country. Is he the hero wanted by all or the devil wearing the judge's mask?
Reasons to watch: At the time of writing this article, we're in the final week of the drama, with two episodes to go. The plot of "The Devil Judge" is intricately woven, with absolutely no scope for loopholes. The drama does not shy away from being straightforward with the values it posits right from the beginning. Expect mind-blowing twists and turns, a heart-warming push and pull between Ji Sung's Kang YoHan and JinYoung's Kim GaOn, and one of the best character developments ever. This drama deserves high praise and accolade.
Cast: JinYoung, Cha TaeHyun, Jung SooJung (Krystal Jung).
Summary: It tells the story of a detective devoted to catching criminals and a hacker turned student who solves everything with his smart brain. The professor and the students of the Police University will team up for a joint investigation.
Reasons to watch: "Police University" is equal parts touching, intriguing and humorous at the same time. If you're looking for something light-hearted yet riveting, this drama is your best bet. The cinematography is intentionally dramatic at points, to amplify the humour quotient and we're definitely not complaining.
Cast: Red Velvet's YeRi, PENTAGON's HongSeok.
Summary: It is a fantasy romance story in which the main character goes between present and past through the mysterious picture left by her first love after he decided to take his life 10 years ago on her birthday.
Reasons to watch: "Blue Birthday" is a web drama that deals with the complexities of time travel. Both YeRi and HongSeok are incredibly talented and their portrayal of their characters is deeply touching. It is easy to connect with the characters and root for them. Moreover, "Blue Birthday" switches genres from mystery to campus romance and fantasy with ease, which makes it an exciting watch.
Are you watching any of these dramas? Vote for your favourite in the poll below!
Which of these ongoing dramas is your favourite?
※You can vote multiple times without sign in.