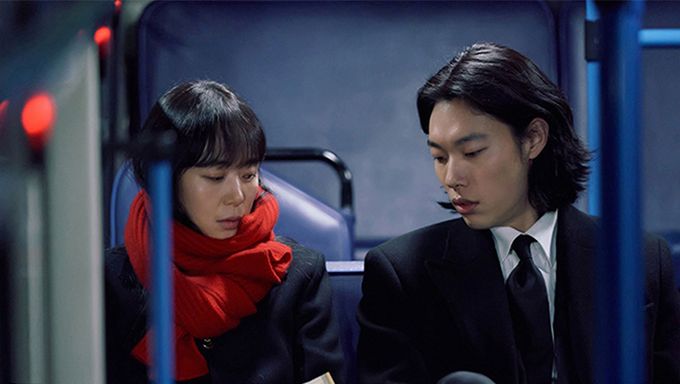 "Lost" is a drama that centers on the stories of ordinary people facing the darkness of life together. They have been chasing the light as best as they can but suddenly realize they haven't become anything.
The two leads are actress Jeon DoYeon ("Good Wife", "Prague Lover") and Ryu JunYeol ("Lucky Romance", "Youth Over Flowers", "Reply 1988"). Fans have anticipated Jeon DoYeon's comeback since she appeared in "Good Wife" 5 years ago.
The drama is produced by CJ Entertainment and Drama House Studio. Director Heo JinHo is said to be "the master of Korean melodrama" based on his work "Astronomy: Ask The Sky", "Princess DokHye" and "Christmas In August".
"Lost" will be JTBC's 10th-anniversary special project.
Here is more information.
Lost (2021)
Information
Title: Lost / Human Disqualification / No Longer Human / Ingansilgyeok / 인간실격
Director: Heo JinHo 
Writer: Kim JiHye
Network: JTBC
Runtime: From September 4
# of Episodes: 16
Genre: Melodrama, Romance
Language: Korean
Summary
The drama is about a woman who has lost her way and a man who fears he will become nothing.
Cast
Jeon DoYeon as Lee BuJeong
BuJeong is a ghostwriter who aspires to become an actual writer. She has tried hard to live her life to the fullest but ultimately ends up losing her way without any reason to live.
Ryu JunYeol as Kang Jae
Kang Jae is a service operator that aspires to become rich. He is a self-proclaimed entrepreneur, and with just one message and a little money, he can become someone's friend, family member, or lover. For someone who prioritizes 'money' over 'dreams', he can't seem to get used to his dull job. He is a man coming to the end of his youth, afraid that he will end up becoming nothing.
Poster and Teaser
Here is one of the teasers.
Here are the official posters.