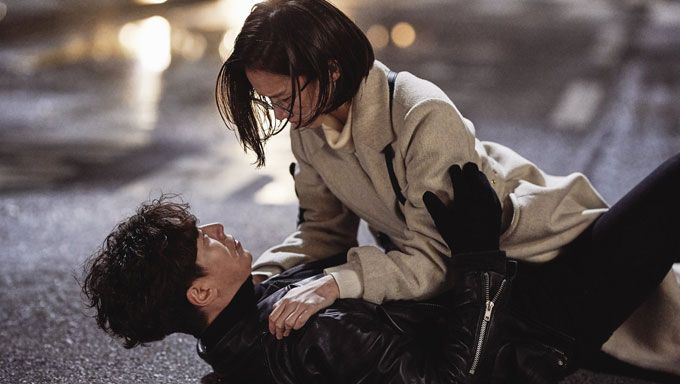 Are you in love with the genius developer NanDo or his look-alike artificial intelligence hologram Holo? That is the whole question for SoYeon ... and the viewers.
Netflix Orignal series "My Holo Love" with Yoon HyunMin and Ko SungHee was released on Feb. 7 and the drama hooked us with its love story.
"My Holo Love" tells the story of SoYeon, an office worker, who looks normal but she carries pains and of her sweet and perfect AI secretary Holo. She gets to meet the developer NanDo who has the same face as Holo but with an opposite personality. For more information about it, you can check our cast and summary here.
Be aware of spoilers up to episode 6.  
SoYeon thinks she loves Holo but she is not sure about her feelings about NanDo. While for NanDo and Holo, they are sure about their feelings.
In the first half of the drama, there were plenty of heart-fluttering scenes and here are the 3 most romantic scenes of NanDo and Holo according to us.
1- Saving SoYeon from electrocution - Holo and NanDo
NanDo (Yoon HyunMin) got in a motorbike accident and the street fire hydrant broke. The water was pouring and NanDo and SoYeon (Ko SungHee) ended being in a puddle.
All over sudden a power tower near by started to broke and shake. At the sight of it, NanDo ran to SoYeon to save from the imminent electrocution. At the same time Holo (Yoon HyunMin) decided to take the fastest (and only) action he could do: shut off the electricity.
2- "I'm glad you are the person you are" - NanDo
NanDo really loves and cares about SoYeon even if she does not know about it. In this scene, NanDo pretended to be Holo and gave her comforting words after she went through a tough episode.
He had mature and romantic words: "I'm glad you are the person you are... I think you may hate your flaws, but that's what is really different and special. The fact that we're still imperfect is what brought us together".
3- "I want to love you" - Holo
This time, it was the turn of Holo to have heart fluttering lines to SoYeon. Holo is an AI but he started to develop romantic feelings for his owner. He genuinely loves her and tries to express his feelings.
He confessed to her: "If it is just about being faithful to you, and always being right by your side, I can do that. I want to love you."
Read More : "My Holo Love" (2020 Netflix Drama): Cast & Summary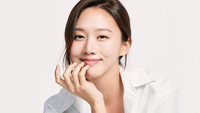 Became a fan of Ko SungHee
You can now view more their stories
Became a fan of Yoon HyunMin
You can now view more their stories