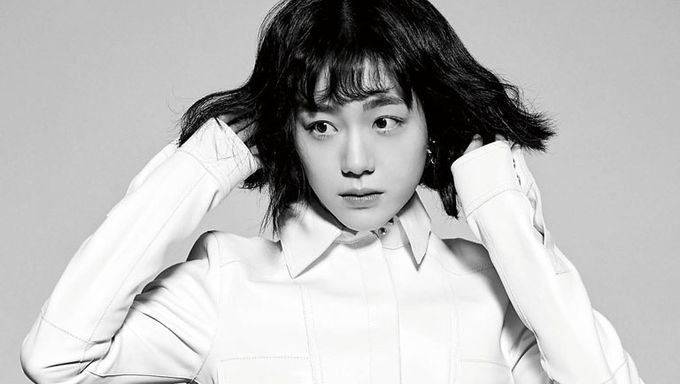 Fans of WEi's Kim YoHan have been excited at the news of his acting debut in the web drama "A Love So Beautiful". The Korean remake of the Chinese drama is receiving a lot of attention.
The rookie actress So JooYeon (also written So JuYeon) was cast as the lead actress. Let's find out more about her.
So JooYeon was born in December 1993 and is 157cm. She is part of E&S entertainment along with "Best Mistake"'s actress Lee EunJae and more.
She debuted in 2017 in the ad for the mouthwash Garglin.
Since 2017, So JooYeon has acted in a lot of music videos including John Park's 'Smile', Yoo SeungWoo & YounHa's 'Can't Stop This Feeling', and ADOY's 'Lemon'.
The actress acted in two movies "The Whispering" (2018) with Kim MinKyu as the lead role and in "The Therapist: Fist of Tae-Baek" (2020) as a cameo.
In the drama world, she acted in two web dramas in 2018 in Playlist "Not Alright, But It's Alright" and in 2019 in tvN D "Wild Guys" both as the main role.
She also had supporting roles in "My Healing Love" (2018), "I Hate Going to Work" (2019), and "Dr. Romantic 2" (2020). In the latest drama, she gained the spotlight with her role as Yoon AhReum a fourth-year emergency medicine resident.
So JooYeon has filmed quite a few ads. You can check two of them below.
The actress recently had an interview with YTN Star in the interview she mentions that she likes drinking tea. She explained that her dream until she was 8 years old was to be Miss Korea but she gave up because her teacher told her that only tall girls could be Miss Korea.
For more about her and for future updates, you can follow her on her Instagram @sojuyeon_.
https://www.instagram.com/p/B_AMmLHDV9D/
Did the actress catch your attention?