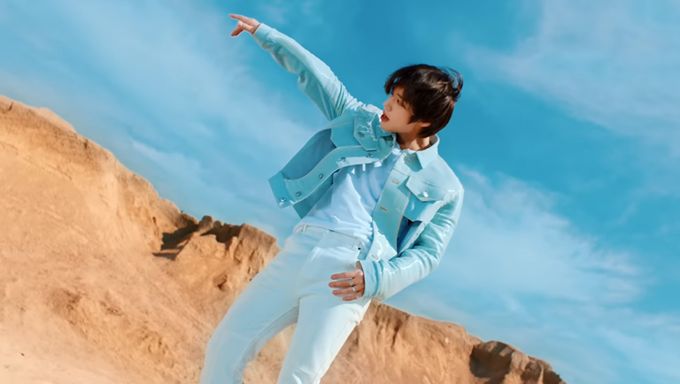 Park JiHoonhas returned as a singer and will be releasing his third mini album "The W" on May 26 and title track 'Wing'.
On the strike of midnight of May 26, the music video for 'Wing' was released and you can take a look below.
Thanks to the visually stunning music video and addictive beats of 'Wing', it had caused his fans, MAY, to become more excited about the release of his 3rd mini album.
With that being said, Kpopmap had also come up with 3 reasons as to why you should look forward to his 3rd mini album "The W".
#1 Attempt on EDM and Moombahton genre
If you have already heard the title track 'Wing', you would notice that the song is rather different from the previous albums which he had released. The track embodies the use of the wings and describes the speed while Park JiHoon is pursuing his dreams and going through challenges.
The message is perfectly portrayed thanks to the genre of the track and it also seems as if it is the perfect track to listen during the summer.
Aside from the title track, the mini album also consists of 5 other tracks, 'On The Rise', 'JuPaSu', 'Driving', 'Paradise' and 'Let's Love'.
#2 Colourful and eye catching music video
As previously mentioned, the music video for 'Wing' is aesthetically pleasing for the eyes and many also noticed that the agency had put in a lot of effort in filming the music video.
Park JiHoon could be seen driving a car, dancing with dancers as well as standing on top of what seems to be a mirrored glass.
#3 Fan event with MAY
Park JiHoon will be having his comeback showcase on V-Live and you can watch it here at 8 PM KST. With that being said, the idol will also be hosting a fan event with MAY by giving away 50 coupons of fried chicken!
You can simply participate by taking a photo of you watching the live showcase!
[#박지훈]

'지훈이에게 Wing 달아준 MAY에게 쏜 닭!'

26일 화요일 오후 8시,
박지훈 미니 3집 앨범 [The W]
쇼케이스 생중계 시청 인증 이벤트!

MAY 여러분의 많은 참여 부탁드립니다 😊

✔️쇼케이스 라이브 링크 : https://t.co/pZJPHvGtAS#박지훈 #ParkJihoon #Wing_쇼케이스_이벤트_참여 pic.twitter.com/vUwl4d9sPK

— 박지훈 (ParkJihoon) (@Park_Jihoon_twt) May 25, 2020
If you are planning to participate, make sure to prove that you are a true MAY by also taking the photo with any official goods of Park JiHoon such as the official lightstick or merchandises.
After that, upload the photo onto your Twitter account together with the 3 hashtags required. "#박지훈 #ParkJihoon #Wing_쇼케이스_이벤트_참여"
Read More : Park JiHoon - 'Wing' M/V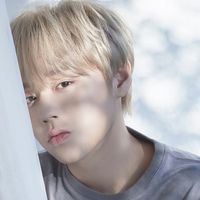 Became a fan of Park JiHoon
You can now view more their stories