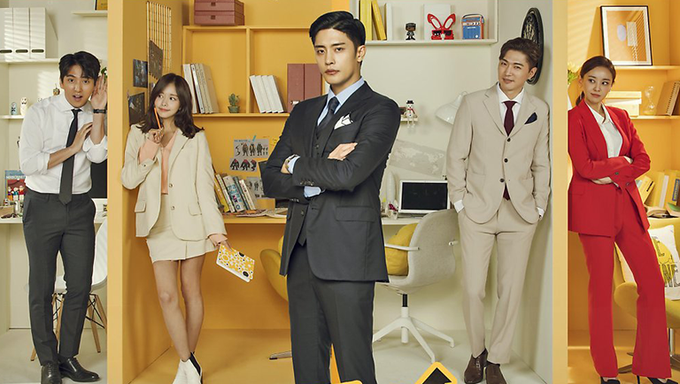 "Level Up" is a workplace romance comedy of the cable channel MBN.
Sung Hoon is the lead actor. He previously acted in dramas such as "Oh My Venus", and "My Secret Romance". He is acting with Han BoReum who acted in dramas such as "Modern Farmer", "Confession Couple" and "Memories of the Alhambra". This will be her first leading role in a drama.
Here is more information.
Level Up (2019)
Information
Title: Level Up/Rebereop/레벨업
Director: Kim SangWoo
Writer: Kim SongKyu
Network: MBN x DramaX
Runtime: From July 10
# of Episodes: 12
Language: Korean
Summary
It tells the story of a restructuring expert with 100% of success and a fan of games who struggle to release a new product to save a game company from bankruptcy.
Cast
Sung Hoon as Ahn DanTe
Head of headquarters for Yuseong CRC.
The ace of Yuseong CRC, a company that specializes in structural reorganization. Any floundering company will be transformed into a thriving business under his magic hands. His impeccable manner of handling work comes with a hot personality and cold-hearted ruthlessness. Although he tried not to work with game companies due to bad childhood memories involving games, he starts to break the rules he imposed on himself one by one while working with YeonHwa.
Han BoReum as Shin YeonHwa
Leader of Joy Buster Development.
After working at Joy Buster for 3 years, she suddenly became the head of the design division after a series of voluntary resignations. She mistook DanTe as one of the company shareholders and was shocked to discover that he would be Joy Buster's new CEO. She's passionate and good at designing games, but she was unable to let her ideas come to fruition because of her lack of experience.
B1A4's Baro as Kwak HanCheol
New employee at Yuseong CRC.
A nice guy who pursues happiness over success. He gave up on going to college due to a family situation. After helping his father for a few years, he jumped into the job market later than his peers. By a strike of fate in his mundane life, he met DanTe & YeonHwa. He considered Dante as a life coach, and YeonHwa as his soul mate.
Danny Ahn as Park GilWoo
General Manager of Yuseong CRC.
DanTe's right-hand man. He is the only son of Yuseong's CEO. Gil-woo is aware that he's nowhere near as skilled as DanTe. He trusts and follows DanTe and is satisfied as the General Manager. He's a simple guy who prefers happiness over success with YOLO as his life motto.
Interesting Facts
Here is the teaser.
https://www.facebook.com/kplusnetwork/videos/366786317373847/
Here are the official posters.
Read More : 4 Actors That Will Make The Viewers Heart Flutter With An Average Of 186 cm In "Haru Found By Chance"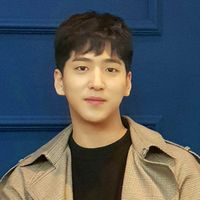 Became a fan of Baro
You can now view more their stories