SiWon is back to acting with "My Fellow Citizens!". It is a crime comedy drama that promises to make the viewers laugh hard.
Super Junior's SiWon is the lead character one more time and he is getting fans excited with this new project. He previously acted in dramas such as "She Was Pretty" (2015), "Dreamworld" (2016), and "Revolutionary Love" (2017).
Lee YooYoung and Kim MinJung are the lead actresses. Lee YooYoung previously acted in dramas such as "Tunnel" (2017) and "Your Honor" (2018). Kim MinJung acted in dramas such as "GapDong" (2014) and "Mr. Sunshine" (2018).
Here is more information.
My Fellow Citizens! (2019)
Information
Title: My Fellow Citizens!/ Gukmin yeoreobun!/국민 여러분!
Director: Kim JungHyun
Writer: Han JungHoon
Network: KBS
Runtime: From Apr. 1
# of Episodes: –
Language: Korean
Summary
The story of a con man that got married to a policewoman who got caught in unexpected incidents and ended up running to be a member of the National Assembly.
Cast
Super Junior's SiWon as Yang JungKook
He is a third generation swindler after his grandfather and father. He is a veteran con man. He made a deal with loan sharks to be able to pay for the marriage with his beloved girlfriend. He wanted to scam but got scam instead.
He fell in love at first sight when he saw Kim MinYoung, he decided to marry her. He lied to her by saying he graduated from Seoul National University and that he was an entrepreneur who ran a company. On the day of the wedding, his wife confessed that she was actually policewoman.
Lee YooYoung as Kim MiYoung
She is a detective that married Yang JungKook. She reset her life after being a gangster. She got to know him in a case at work. Both of them became closer as they insulted their ex-lovers. She hid that she is a police because of her ex who hated this fact. After she confessed to she is a police on the day of the wedding, her husband changed.
Kim MinJung as Park HooJa
A mysterious woman. She is the fourth daughter of a private legendary loan shark, she took on his business because he had no son. Her father collapsed after being con by a man. As she took his seat and tried to expand the company. She found out the man that put her father in that situation, Yang JungKook. She told him, "I will save you from any revenge but you need to run for the National Assembly".
Interesting Facts
Here is one of the teasers.
Here are the official posters.
Read More : 5 Upcoming Romantic Dramas With Male Idols That You Should Wait For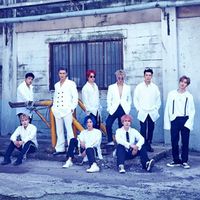 Became a fan of SUPER JUNIOR
You can now view more their stories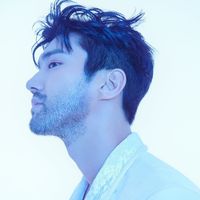 Became a fan of SiWon
You can now view more their stories