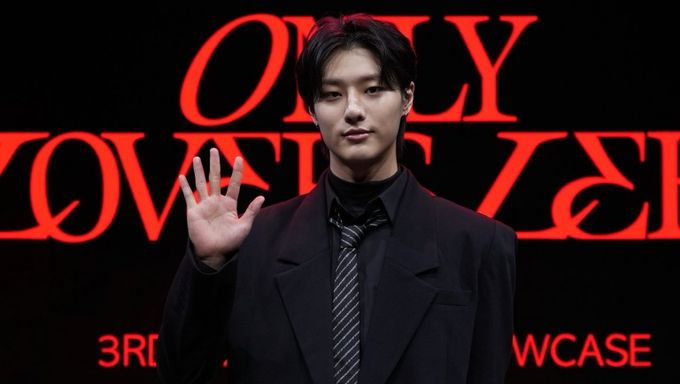 WOODZ came back with his third mini-album "ONLY LOVERS LEFT" on Oct. 5, 2021! It is a double-title album with two title tracks. He released the music video for one of the title songs called 'WAITING' at 6 PM KST.
WOODZ has come back after 6 months of resting and showed, once again, that he is a multi-faceted artist. His last release was a single album in March called "SET".
He released the mood clip for "ONLY LOVERS LEFT" on Sep. 29, 2021. It shows a long-haired WOODZ in movie-like scenes going through a wave of emotions. 
The album consists of 6 songs that WOODZ personally helped write and compose himself. Each one has a unique sound and takes us through the cycle of love. 
The first track is 'Multiply' which is completely in English and is a confession song about always being by the side of the one you love.
The next song is 'Thinkin bout you' which (as the title implies) is about not being able to get your mind off of the person you care for. This song is also in English. The third track 'Sour Candy' is very rhythmical and witty. It gives a sweet taste of the kind of love that you want to dive into and swim in forever.
Track four is actually the first title track of the album. 'Kiss of fire' has impressive string sounds that complete the lyrics about the likeliness of burning love and fire.
The fifth track 'Chaser' is about love that you thought was forever turning cold. 
The second title track and final song on the album 'WAITING' shows the final scene of a love that has come to an end. It has a groovy rhythm that melts into the sadness and delicate nature of the song.
You can listen to the highlight medley here.
During WOODZ's media showcase for "ONLY LOVERS LEFT" he shared a lot about the kind of artist he is trying to become. Here is everything that you need to know.
He opened the showcase by performing his title track 'WAITING'. The stage carried a bold atmosphere with red lighting and backup dancers in black outfits. WOODZ blessed our ears with his melodic smooth vocals and even smoother dance moves.
You can watch the full music video for 'WAITING' here.
He looked dashing in a classic black suit and with his long hair sleeked back and tucked behind his ears. WOODZ mentioned that he chose his outfit for the showcase because he wanted to show a clean-cut image that was retro and classy.
During the talk show portion of the showcase, we got to know a lot about WOODZ's creative process. The music video for 'WAITING' was very movie-like and required some acting on WOODZ's part. When asked if he thought that his acting has improved, he mentioned that instead of improving, he thinks that his acting came together well because of the way that the album's storyline progresses.
WOODZ worked on the album with a story in mind already. He wanted the album to progress through the stages of love, from the first exciting moments to the heartbreaking end. 
He said that he got inspiration not only from watching movies but also from elements of daily life, such as beautiful trees he would walk past or the views he would see when going on walks.
When asked why he chose to release English songs in this album, WOODZ sweetly said that he hoped that his global fans could enjoy his music a little bit more that way. He wants to become a global artist who can tour and meet his international fans soon.
The showcase ended with WOODZ performing 'MULTIPLY' which carried a groovy and rhythmic melody with affectionate lyrics that he dedicated to his fans. He said that he wanted the song to show how he would get on a flight to be anywhere that his fans are.
You can watch the live performance here.
What did you think of his comeback? Do you like WOODZ's new music?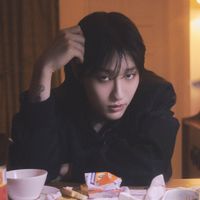 Became a fan of WOODZ
You can now view more their stories