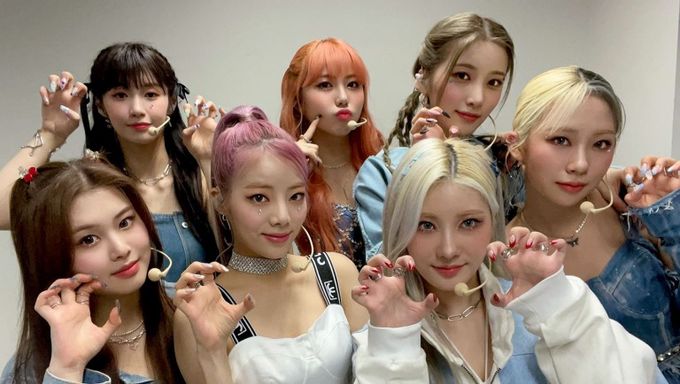 Purple Kiss is a 4th generation K-Pop girl group with 7 extremely talented members, an enviable discography, and more potential than you could ever imagine. PLORY is a strong and loving fandom but Purple Kiss definitely deserves way more mainstream appreciation than it currently gets. 
Here are 5 covers by Purple Kiss that deserve more attention and love!
1. 'Levitating' by Dua Lipa
A vocal and a dance cover of one of the coolest English pop songs in existence? Only Purple Kiss can relate. Park JiEun and Dosie's complete cover of 'Levitating' could not be more perfect. It accurately portrays and highlights the members' vocal registers while they also prove their prowess as incredible dancers. 
2. 'break up with your girlfriend, i'm bored' by Ariana Grande
Ireh and ChaeIn are figures of power, sass, and boss behavior in this video and their vocals are simply unshakeable! The ability of Purple Kiss to many any song or choreography their own is undeniably worthy of high praise. Such talent needs to be in the spotlight forever.
3. Disney Princesses Medley
Purple Kiss is a group that focuses equally on all aspects of K-Pop, vocals, rap, dance, and visuals and relegates equal importance to all of them. Group vocal covers are rather rare. However, Purple Kiss' vocal cover medley featuring the most memorable Disney Princess songs will go down in both K-Pop and Disney history.
4. 'Make A Wish' by NCT U 
There are quite a few dance covers of 'Make A Wish' by NCT U on the internet along with some dance challenges as well! However, Swan's vocal cover of the song transforms it into something entirely different. Swan sets the mood and ambiance of a genre far from the original and reimagines the song, giving it almost a romantic and sexy vibe. Now, that's talent right there.
5. 'Dynamite' by BTS
From the set-up to their styling, Purple Kiss did not come to play! This is quite possibly one of the best girl group covers of 'Dynamite' by far. Purple Kiss retain their signature coolness while integrating all the panache of BTS and their mega-hit classic. Each member does their part with finesse and its truly a treat to watch.
Bonus!
Cover Dance Medley
Purple Kiss' cover dance medley featuring iconic K-Pop songs from ATEEZ, BLACKPINK, K/DA, THE BOYZ and NCT is simply incomparable. It is the very definition of a powerhouse performance and it is truly a wonder how they execute the entire routine flawlessly and more importantly, effortlessly.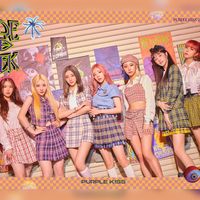 Became a fan of PURPLE KISS
You can now view more their stories