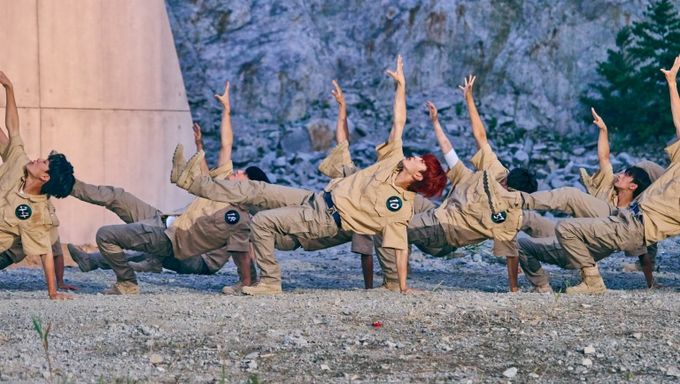 "Extreme Debut: Wild Idol" is the latest MBC survival show that will result in the debut of a new K-Pop boy group.  With its extreme nature and emphasis on skills, the show has had netizens talking about this new type of audition program.
One of the most interesting things about the show is that contestants are identified by a number instead of their names. They have to earn the revealing of their names by winning tough challenges.
Two episodes in, some contestants have managed to get their names revealed. Whereas, some contestants are still identified by numbers but have already made big impressions, read more about them here.
It might be hard to keep up with which contestants have had their names revealed, so we've compiled a list (by episode) of the contestants who have had their names revealed. 
Important notice: This article is spoiler-free, however, we do have information about the backgrounds of some contestants in the show's cast and summary article, if you are curious. You can also click on their profiles in this article to find out more about them and the groups they may have already debuted in.
Episode 1
Number 45 - Heo SeungMin
Number 37 - Jang JuNa
Number 23 - Baek JiHoon
Number 33 - Lee ChangSun
Episode 2
Number 40 - Ji YeonWoo
Number 24 - Seo SungHyeok 
Number 22 - Bang TaeHoon
Number 20 - Park JuEon 
Number 25 - Ahn YoungJun 
Number 28 - Yoon JaeChan
Number 29 - Yoon JoonHyeop 
Number 4 - Kim KangMin 
Number 30 - Lee JaeEok 
Episode 3
Number 31 - Lee JaeJun
Number 34 - Im JooAn
Number 39 - Jung HyunWoo
Number 16 - Park GunWook
Number 11 - Kim HyunYeop
Number 6 - Kim KiJung
Number 9 - Kim JiSung
Number 3 - Kwon HyungSeok
Which contestant are you hoping makes the final debut team?