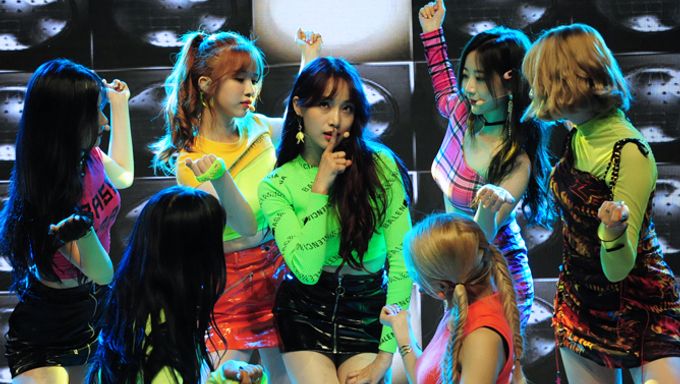 On July 10, 2019, n.CH Entertainment's girl group, NATURE came back with their very first Mini Album, "I'm So Pretty". Kpopmap attended their media showcase and here are the moments we wanted to share with our Kpopmappers.
The 9 membered group – currently 8 as Gaga  who is also one of the members in the group temporarily left the team, due to her education back in China – debuted August 2018 with '기분좋아' (Girl's and Flowers) and had released their second single album, 'Some and Love'. However, this album is their first mini-album, consisting five tracks including 'SHUT UP!', 'Race', 'I Wish', 'A Little Star' and their title 'I'm So Pretty'.
According to the description, 'I'm So Pretty' is an up-tempo dance pop composed with a catchy melody, filled with rollercoaster-like changing colors in music. This cutesy song depicts a person who is perceived as a girl who is as sly as a fox by others, telling the world that it's not her fault that she's beautiful and charming!
The fans and some of the readers may already know but the leader of the group, Lu recently had her toes fractured while she was practicing and was told that she will be out for the promotion of this album until she's fully healed. However, she still managed to show up in the showcase and appeared on the stage for the support!
"It was an unfortunate accident that happened but it is healing well! The doctor said it will take 2 to 4 weeks to heal" Lu said.
Without the leader's presence on the stage, Nature performed their first stage. Their performance seemed more matured compared to their previous songs. It can be because of their accumulated experience since the debut but they sure have captured the 'Foxy' part down as they were sexy and cute at the same time. Each member was seductive in their own style, all wearing different styles and colors of costumes.
When asked what kind of nickname they want to get, Lu answered, "We want to be called as '믿듣네(Mit-deud-nae)' which is an abbreviation of '믿고 듣는 네이처'(A Go-to group, Nature). It comes from the hopes that people would appreciate our music a lot more and eventually everyone would enjoy our music!"
Nature also performed a second stage for the media called, "Shut Up" which is on their second track. The song itself according to Nature was inspired by the 60s retro pop. The song talks about how if you want to express your feelings towards the one you adore, you should take actions rather than staying put. It showed more of a cutesy side compared to "I'm So Pretty" and was also very energetic.
After listening to their album, I was convinced that Nature's first mini album certainly was not prepared in a hurry. It felt like they have really thought things out what's best for them in order to show their color to the audience. They have mentioned the energy and brightness they have is what differentiates [Nature] from other groups and the album certainly captures it.  Best of luck to the group for upcoming promotions!!
Check out 'I'm So Pretty' and comment down below your thoughts!
Read More : Exclusive Photos: NATURE 1st Mini Album "I'm So Pretty" Media Showcase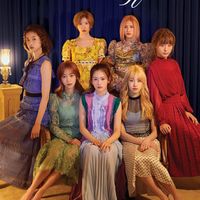 Became a fan of NATURE
You can now view more their stories