Fans LOL At How X1's Lee HanGyul Was Colleague Zone By Cho SeungYoun
After their hot and powerful debut, X1 has been making headlines for their high album sales and of course, fastest rookie group to win 1st on a music show.
Not long ago, they also held fansign with their fans, ONE IT, having closer interactions.
It was during that time when ONE IT get to ask their favorite idols questions through post-its. One fan decided to take the chance and asked members Lee HanGyul and Cho SeungYoun how they think of each other.
First of all, the fan asked Cho SeungYoun what Lee HanGyul is to him.
Hilariously, he had only checked the very first option which means 'colleague'.
However when Lee HanGyul was asked the same question, he felt that Cho SeungYoun is his colleague, roommate, lover as well as a human.
It appears through the post-it, Cho SeungYoun means a lot more (?) to Lee HanGyul.
The fan had kindly shared the post-its online and other fans found it hilarious to see the difference between Lee HanGyul and Cho SeungYoun. Some also jokingly shared that Lee HanGyul was colleague zone by Cho SeungYoun.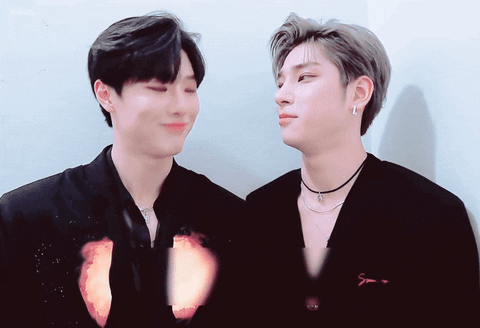 What do you think of the cute relationship between the two idols?
Read More : Fans Find These 3 Members Of X1 Even More Attractive After Seeing Their Tattoos